By Mike Lumbard
---
Eunice Campos is an unlikely champion. At a time when everything seemed to be against her, God showed her how to turn a crisis into victory. Her story is about fighting for a breakthrough and becoming a champion for both God and her country.
In November of 2021 in Guadalajara, Mexico, Eunice Campos would become a Mexican boxing champion, earning the title Mexico's National Champion First Force Elite 2021 (45 – 48 kg weight class). However, without God it never would have happened.  
This 22-year-old college student, who is studying law at the University of Baja California in Mexico, was reared in a Christian home. Her family was active in church and ministry. When Eunice was young, her family would watch boxing on television, and Eunice discovered a passion for the sport. Immediately, she put on boxing gloves and began punching her brother, who quickly found himself on the receiving end of her newfound passion. Her parents saw more than just passion; they saw real potential in her.
That same year, a boxing club opened close to her home, and at age eleven, Eunice began training to become a boxer. Tijuana and the state of Baja is a major center for boxing in Mexico. In this environment, Eunice's passion for the sport of boxing continued to grow as she put her body through the discipline of training.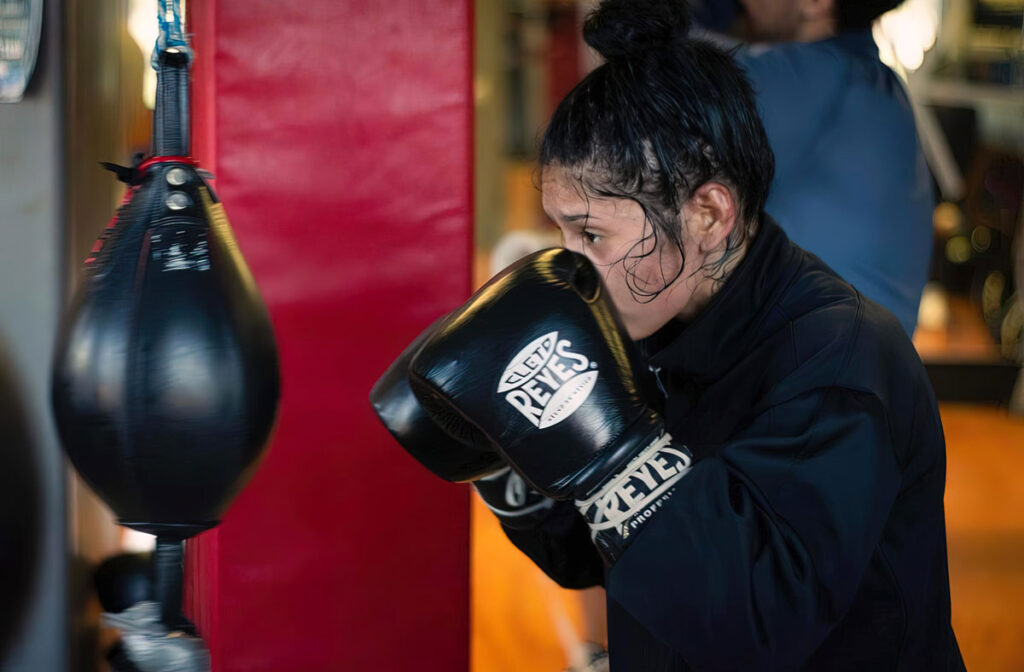 At age 18, Eunice developed a serious dedication to God and desire to know God on a deeper level. She became actively involved in church and joined the worship team. Little did she know that both her faith in God and her passion for the sport of boxing would be put to the test. In 2020, God told her that He was preparing her for something. She did not realize what she would have to go through for that preparation to take place.
A loved one's moral failure caused her family to fall apart. Eunice was devastated. She fell into a season of depression, unable to eat or leave her home. The Covid pandemic just added more pressure to her predicament, enticing her to give up on life and boxing. During these darkest of days, Eunice called out to God for strength.
She made the hard decision to put God first and to train hard, to not let the outside things distract her from her goals. She learned that even when everyone and everything seemed to be against her, God was faithful to give her the fortitude she needed. It was a daily battle. Some days Eunice's faith wavered, and she wanted to give up on everything. Instead, she chose to continue to trust God and train hard.
At this time her family had stopped attending church because of their situation, but she met Pastor Rolando Coronado of the Parousia Open Bible Church in Tijuana, Mexico. Pastor Rolando had been selling items close to his home when Eunice "happened" to stop by. Rolando became another huge source of spiritual encouragement for the young athlete.
Eventually, Eunice's faith in God, her discipline and hard work resulted in her winning the Mexican National championship. Her first social media post after becoming the national champion expresses her priorities: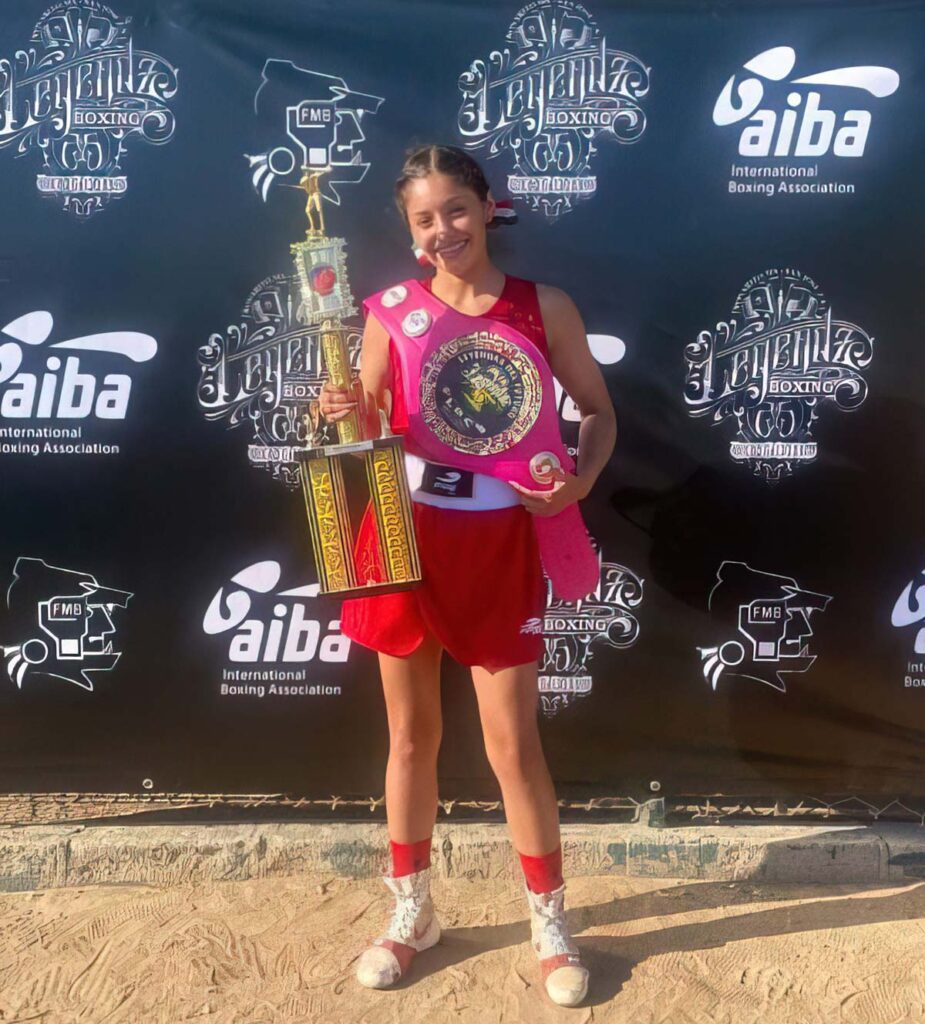 Once again, it was the reflection of His grace in my life. I could not be more grateful at this moment to God, my family, my coach . . . and all the people who were part of all this. It is never simple, but I simply leave everything in the hands of God. I gave my part. He took care of the rest. All glory to the Father.
Grateful and blessed, National Champion First Force Elite 2021.
In 2022, Pastor Rolando invited Eunice to teach kids boxing at the church. It would become part of the church's daily ministry for orphans and other children called Hope for Sons and Daughters. Eunice views boxing as an important part of the lives of children and young people. She feels that kids are involved too much in technology. They need to learn physical and spiritual disciplines as a means to release the daily stresses of life, and boxing can help them prepare for the future God has for them. Ten to fifteen young people participate in her boxing classes.
Personally, Eunice has found that boxing has taught her discipline and consistent training. She said, "It is demanding work every day. You learn to focus because you cannot box and think about anything else, especially your emotions. Boxing has taught me to turn to God. He is my priority. When you do not have the motivation to go on, ask God. When you cannot see your dreams coming through, turn to God."
Eunice is currently training for the Olympic trials and to become a professional boxer. Her philosophy of life is this: God first and then boxing or whatever you are doing in your life. During your crisis, ask God for peace. Don't let go because God won't let go of you. When you trust God, He will always surprise you. Eunice Campos is a great coach and role model for young people.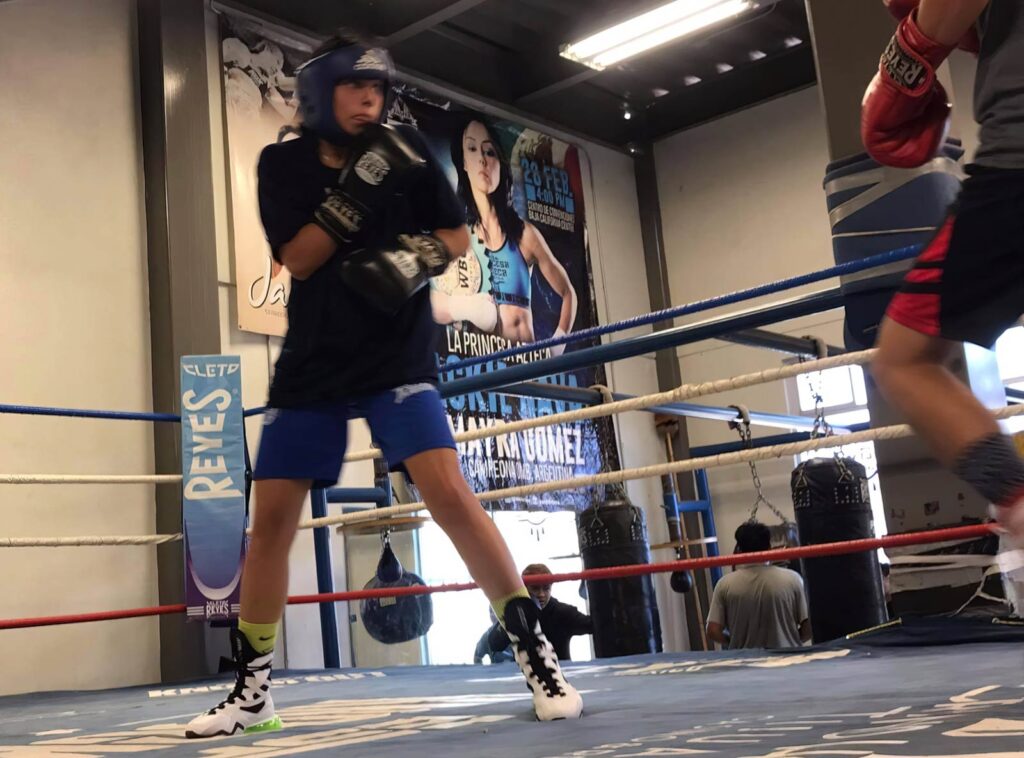 About the Author
---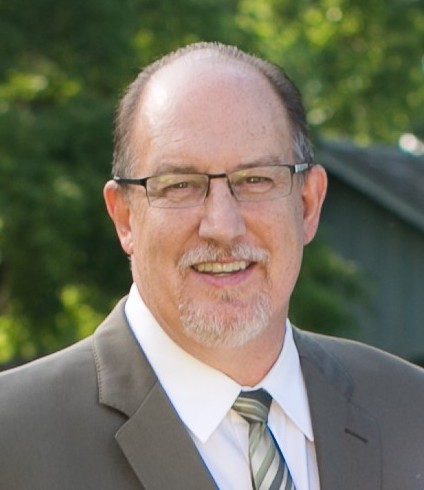 Mike Lumbard and his wife, Pamela, are directors of the School of Global Leadership, a missions training school in Trinidad and Tobago. They train future missionaries to have God's heart for the world and God's heart for the lost. Through on-the-job training and missions intensives, they show people how to live and minister cross-culturally. Mike and Pam are visionary leaders with a heart for the lost and hurting.