By Scott and Kathy Emerson
---
Wyoming boasts beautiful views, wide open spaces, and a good chance for highway closures during the winter months. With few buildings or trees to block the high winds and snow, travelers can be left with nearly impassable roads and limited visibility.
Forty-four years ago, while Scott was serving as an associate pastor in Sheridan, Wyoming, we were celebrating the Lord's birth at a cozy Christmas Eve service along with the rest of our congregation. We had a surprisingly large attendance given the fact that we were experiencing a major snowstorm. Then partway through the service two very cold, snow-covered strangers stepped into the back of the church. They had not planned on visiting our church, but perhaps God had planned it for them and for us as a church.
The State Patrol had closed the interstate highway that ran near our city. That meant all entrance ramps were barricaded. The two gentlemen had exited the interstate to fill their gas tank and were prevented from re-entering the highway. Thankfully, they had found their way to our church, where they were welcomed with open arms.
One of the visitors had brought his guitar in with him rather than leaving it in the frigid car. It was an old children's guitar, not much more than a toy. But boy, could he play it as they celebrated in worship along with us. After the service, the men told us of their plight. One of the church families welcomed them into their home, fed them a homemade meal and gave them warm beds. Since it was Christmas Eve, their arrival gave new meaning to the plight of Mary and Joseph, who had themselves been met with "no" room at the inn.
As we woke up on Christmas morning, God spoke to Kathy. She had been holding on to a guitar that she planned to learn how to play but was not using. The Lord told her to give it to our new guitar-playing friend.
We headed over to the host family's house, where we were invited in to share dinner and present our gift. The gentleman was overjoyed at having a real guitar. Being Hispanic, he gifted us with his version of Feliz Navidad in both English and Spanish. While we were still there enjoying the company of our new friends, another member from the church came over with new tires to replace the bald ones on the other man's car.
We were so grateful to be entrusted to care for these two Christmas visitors. Our church was honored to share our homes, lives, and the gospel that stormy Christmas. In Acts 20:35, the Apostle Paul quotes Jesus as saying, "It is more blessed to give than to receive." We discovered that in giving care for others, we received unexpected joy.
The joys of Christmas are not experienced in the gifts we go out and buy for those around us but in the giving of ourselves in ways we hadn't even imagined. That Christmas God gave us a glimpse of what it must have been like to give the ultimate gift of his Son to a world full of undeserving strangers.
About the Author
---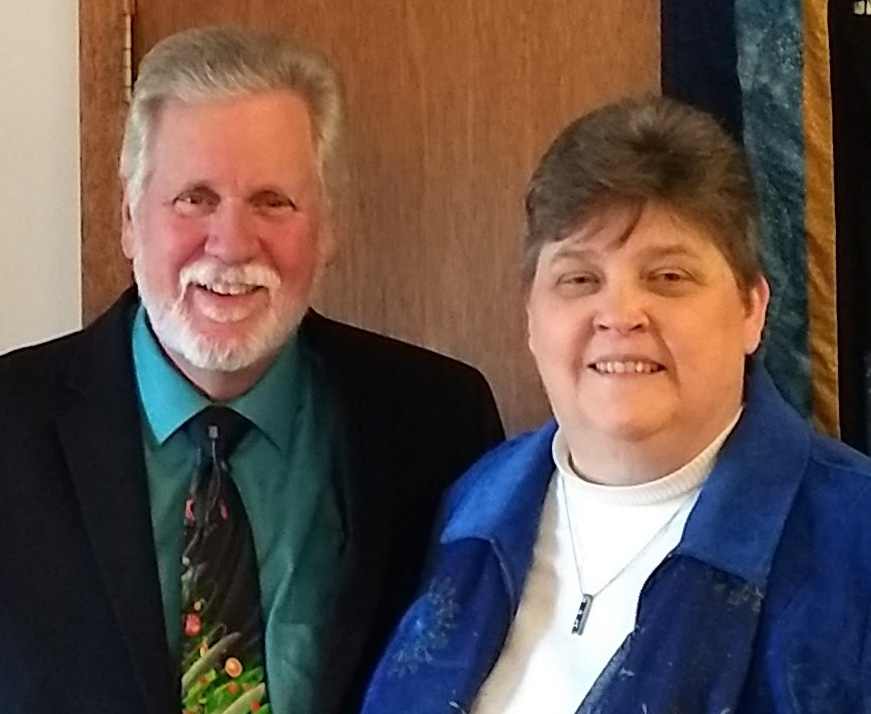 Scott and Kathy Emerson are the pastors of New Life Open Bible Church in Chippewa Falls, Wisconsin. They met and married in 1975 while Scott was attending Rockford School of Theology in Rockford, Illinois. Kathy attended and facilitated an INSTE Global training group and was part of the first stateside graduating class. Together the couple has pastored Open Bible churches for the past 45 years.