By LeAnna McIntyre
---
I have always enjoyed the story of Esther from the Bible, an unexpected hero for her people. An orphan girl just living her life, Esther found herself appointed queen of a whole kingdom. She exposed an evil plot, and because of that her people were saved.
However, I did not relate much to this orphan girl in my younger years, and I don't know how much I even tried. I am no queen. I simply was raised in a Christian home with parents who loved the Lord. I loved God and wanted to serve Him. I remember crying to my mom when I was young because we had heard a beautiful testimony of a woman whom God had rescued from drug addiction, and I didn't know how my testimony could show God's love that powerfully.
I tried to fly under the radar. I am a wife of twenty-eight years to a wonderful husband. For years I was a stay-at-home, homeschool mother to four boys. I volunteered at our church in youth ministry, worship, and kids' ministries. I just loved people and loved God.
I attended Pacific Region's Discover Ministry School simply because I wanted to serve better and know God in a deeper way. I had spent more of my life feeling insecure than confident. Pastoring was not something for which I was aiming. But when the opportunity came to lead our church, God gave me a passion for His Word and a love for the people in our community. I jumped in, afraid but wanting to do what God had for me. I am now surrounded by people who encourage me and support me, and God is doing great things at our church. 
At first, many people quoted to me Mordecai's words to Esther: "Who knows but that you have come to your royal position for such a time as this?" (Esther 4:14, NIV). And then someone told me that I had said "yes" when others said "no."
Now He is showing me that I am His Plan A for the call He has on my life. It's a crazy thought, but I am coming to know and walk in it. I have learned a few things happen when you understand that you are God's Plan A.
First, you begin to look toward Him in a new way. If I am God's plan A, that means He put me here. I am not an afterthought. Jeremiah 29:11 tells us that He knows the plans He has for us. His plans are not for our harm, but rather to give us a hope and a future.
Sometimes we read that verse and forget that the hope of that plan coming about comes from God as well. So, we must get close to Him, close enough to hear His heartbeat and recognize His voice. When things do not open up like we think they should, when they don't come as fast as we would like, being close to Him keeps us from bitterness because we are not shaken by the things of this world. We are led by Him.
Second, our boxing gloves come off. When you understand you are God's Plan A for the purposes He has for you, you do not have to fight for that position. God is the one who called you; people did not give you that call. If you are called by Him, He will open doors and close doors as He sees fit. I do not want to walk through any door that He did not open. We must be careful to guard our hearts and not let bitterness or frustration motivate us to kick doors down or throw a fit in the hallway as we wait on Him. Proverbs 4:23 says, "Above all else, guard your heart, for everything you do flows from it." Everything flows from what is in our hearts. What kind of ministry or purpose will you walk out if you get frustrated and start punching down doors? One that is grown from a place of bitterness will not speak Jesus to the nations or even our neighbors. God's timing is perfect, so we need to follow that timing to truly walk out the purposes He has for us.
Esther trusted God in the process. She was in the palace; she was queen; but she was just herself. You do not see her fighting anyone or forwarding her agenda. When she was told of the plot to kill her people, she fasted and prayed and instructed others to do so as well. She could have tried to kick down the door of the throne room, but without God's favor and timing in that moment, she would have died. She was careful to be led by God. She was obedient to His voice even in the timing.
What I wish I would have known earlier is that we are all a little like Esther. We are all being raised up for "such a time as this." God could have put us anywhere in the timeline of the earth, and He chose now. We are God's Plan A for this place in time. We get to walk in obedience, get close to Him, and watch Him work out the good purposes He has for us. I cannot wait to see what He has in store next!
About the Author
---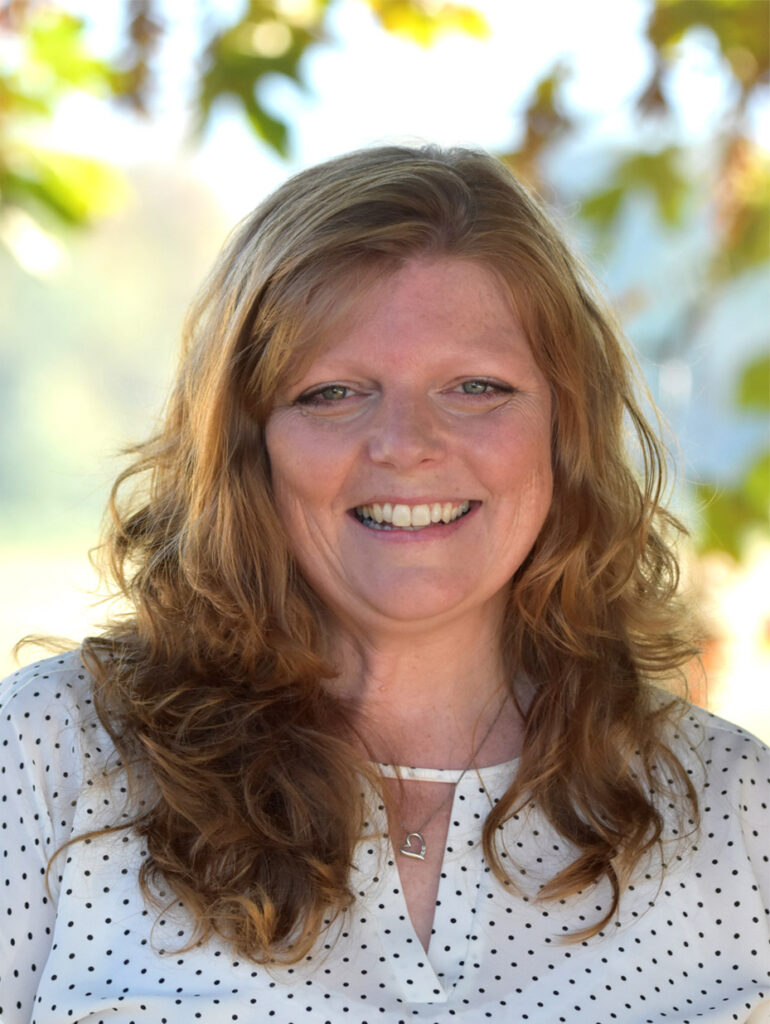 LeAnna McIntyre serves at The Bridge Open Bible Church in Eugene, Oregon, where she has been lead pastor for the past two and one-half years. She has been married to her husband, Scott, for twenty-eight years and is the mother of four boys. LeAnna is passionate about prayer and worship and loving people well.
To listen to LeAnna's interview with President Randall Bach about her journey from fellow church member to lead pastor, go to Better Roads-LeAnna McIntyre