By Andrea Johnson
I must have been about eight or nine years old, old enough to know better, when I walked in on a conversation with my grandma, who lived with us, and three of her friends all standing by our front door about to leave. In our neck of the woods, we are known for our long goodbyes, and this was no exception. The nice ladies got to listing off all their ailments, each "one-upping" the tale told before her. The scene struck me as comical, and I burst out laughing, right there in front of these sweet matriarchs. Horrified, I fled to the bathroom and tried to stifle my giggles.
I stayed in my self-appointed little cell until I thought for sure the gals had gone, fearful about facing my grandma and receiving a well-deserved reprimand. Indeed, Grandma was waiting for me when I emerged, but instead rebuking me, she looked at me with a sheepish grin, chuckled, and said, "I guess we did sound pretty silly talking about all our aches and pains, didn't we?"
Talk about grace!
I wonder if God thinks we're pretty silly, constantly airing all our complaints about the world. The other day I was reading in Nehemiah about a remnant of Jews who had returned from exile to Jerusalem, their homeland. Though facing extreme opposition, they had rebuilt the temple and city walls and were in the process of returning to their worship of the Lord God. After hearing the words of the law, the people realized they had failed God miserably. Repentant and fearful of judgment, they wept. They were right to first be repentant, but Nehemiah knew they needed to move on. Failure was not to be their legacy. He told them,
Go and celebrate. . . . Don't be dejected and sad, for the joy of the Lord is your strength!"

Nehemiah 8:10, NLT
So, we are not to keep lamenting our past failures? We are not supposed to go around bemoaning the state of the world? Apparently not! We are intended to walk in the joy of the Lord. And like the Jews, we have every reason to be joyful when we grasp what God has done for us. Although the people felt sad at first as they became aware of their own sin, they could now walk in joy because God had restored their relationship with Him. Through His death and resurrection, Jesus did the same for us.
Our emotions are not beyond our control; we can make the choice to rely on the "joy of the Lord" even when we do not feel like it. We can walk in joy because we know who God is.
Joy originates from the Lord. He is not up in heaven wringing His hands, wondering what He's going to do about the state of our world. He is and always will be in control. He has perspective; He knows Himself. As we get to know Him better, we know we can trust Him as well.
Joy is a fruit of the Spirit (Galatians 5:22). Bitterness, self-loathing, and anxiety are not.
Walking in the joy of the Lord is so important that the Lord made sure people were appointed to the purpose of praising God and thanking the Lord. In 1 Chronicles 16:4 we find that David appointed "some of the Levites as ministers before the ark of the Lord, even to celebrate and to thank and praise the Lord God of Israel." Again, in Nehemiah we find that Levites were to "take part in the joyous occasion with their songs of thanksgiving and with the music" (12: 27). Appointees to this role needed to keep this mindset before the people because sadly it is not our nature to be thankful or joyful.
But what if? What if the first words of our day were words of praise and thanksgiving? What if those things that bring us joy were the things we thought about as we quiet our brains at night? What if we shared our joy with others?
Throughout the Psalms we are instructed to rejoice and given reasons for doing so:
Shout with joy to the LORD, all the earth!
Worship the LORD with gladness.
Come before him, singing with joy.
Acknowledge that the LORD is God!
He made us, and we are his.
We are his people, the sheep of his pasture.
Enter his gates with thanksgiving;
go into his courts with praise.
Give thanks to him and praise his name.
For the LORD is good.
His unfailing love continues forever,
and his faithfulness continues to each generation.
(Psalm 100, NLT)
Our joy is not dependent on circumstances. After the apostles in Jerusalem were arrested twice, beaten, jailed, and ordered not to preach in Jesus' name, they returned home. But instead of bemoaning the fact they were targeted because of their faith, they rejoiced because they had been counted "worthy of suffering disgrace for the name of Jesus" (Acts 5:41).
A grateful outlook improves your health and makes you more fun to be around. It also changes your appearance! "Praise is becoming to the upright" (Psalm 33:1, NASB).
I challenge you today to start thanking God verbally for little things, like the fact that you found your keys or that you had a hot shower. Thank Him that He gave you a creative answer for that work challenge. Thank Him for His faithfulness, for His grace. Thank Him that even though He knows EVERYthing about You He still loves you.
Walking in joy does not mean we ignore other people's burdens or our own. It means that we pray in faith with joy because we know our God is well able to handle any situation we experience. Jesus was able to "die a shameful death on the cross because of the joy He knew would be His afterward" (Hebrews 12:2, NLT).
Start thanking God for things He has already done and watch your faith (and your spirits) soar. Consider who God is, think about His attributes, and your heart will swell with praise (and your body will relax). Quit giving Satan the fear he craves. Give God the praise He deserves! You will find yourself "happy with a glorious, inexpressible joy!" (1 Peter 1:8. NLT).
Of all people, Christ followers have every reason to be joyful. We love and are loved forever by the one true all-powerful, all-knowing, all-present God. The joy of the Lord is our strength!
About the Author
---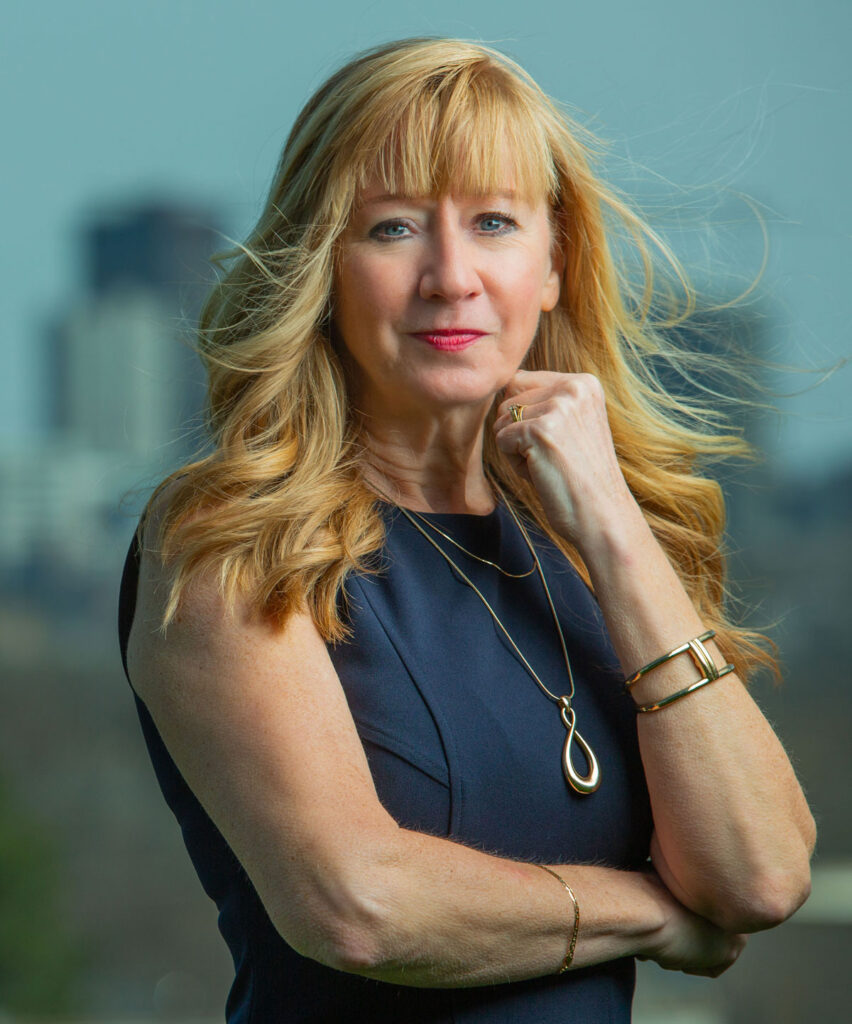 Andrea Johnson, a credentialed Open Bible minister, is the managing editor of the Message of the Open Bible. A graduate of Open Bible College with a major in theology/missions, she has edited and co-edited several books, including Servants of the Spirit: Portraits of Pentecostal Pioneers, We Believe: Core Truths for Christian Living, and We Believe for Kids! Her goal is to reveal Christ to those who are searching for Him. In her spare time you will most likely find Andrea enjoying time with family and friends or hiking. She and her husband, Dennis, are blessed with four children, three of whom are married, and eight grandchildren.