By Mike and Cala Dickey
---
It is no secret that the American Church is in trouble and under attack. With the condition of the American church, these effects are evident within Open Bible as well. Some statistics state that there are three church closures for each new church planted. Other alarming statistics reveal that America is now considered one of the top three largest mission fields in the world. While there is still an overwhelming number of churches throughout the country, there are also an overwhelming number of people leaving the church and/or no longer attending church.
With church planting as one of Open Bible's core values, we fully believe church plants are imperative for its future! It is time we press in and stop relying only on the old wineskins; instead, we must work together to help bring in the new wine. We want to provide you five ways you can support church planting and be part of helping bring in the new wineskins!
1) PRAY
This one may seem simple on the surface, but many people probably don't know how to pray specifically for church planters and church plants. Church planting is one of the most difficult undertakings in modern ministry. It takes a toll on marriages, children, finances, and can be emotionally and mentally draining on the leaders. Church planting takes a lot of sacrifice, strategy, diligence, and discipline, all while knowing that there are no guarantees of success. Many church planters and leaders have to leave their church families, change cities, switch jobs, and learn an entirely new way of life. This is no easy task. If you know a church planter or someone on a church plant team, we challenge you to pray for them daily. Your prayers are coveted.
2) SUPPORT FINANCIALLY
Planting a church takes a lot of faith, but it also takes a lot of money. Depending on the type of church plant, new churches will need to raise finances up front to pay for equipment, supplies, meeting space, outreaches, advertisement, and more. These costs usually run anywhere from $300,000-$400,000 for the first three years of operation. Church plants work to be self-sufficient after the first three years. During those first three years, church plants depend on the generosity of individuals, businesses, and other churches to come alongside them and financially support their church planting journey. There are church plants taking place in every region across our country. We challenge you to be a blessing to them all!
3) EDIFY AND ENCOURAGE
Church planting can be a lonely journey. Many church planters have to leave their spiritual support systems and even their close friends and family at times. Your encouragement to leaders on the mission field goes further and means more than you could imagine. Not everyone is called to church planting, and not everyone understands the call of church planting, but everyone can be a Barnabas to someone who is called! A phone call, a text message, a letter, or an email letting those on the mission field know you are thinking about them can be the difference between the planters continuing the mission or throwing in the towel. If you know someone who is involved in church planting, we encourage you to be a Barnabas to them!
4) CHOOSE KINGDOM OVER CASTLES
One of the biggest reasons we don't see as many church plants as we could is that some pastors are more worried about their own castles rather than the Kingdom. The old mindset is a territorial one that doesn't invite anything new into their city. We must stop looking at the church as a business that is more focused on members and money than it is on reaching lost souls in our communities. Some pastors fear that if a new church plant arises, that they may lose tithe and members. Instead, Kingdom-minded pastors encourage people to partake in new plants rather than prevent people from trying to help build the Kingdom. Chances are the more established churches have not and probably will not reach the people the plants are going to reach. We need to allow new wine into new wineskins so we can see the Kingdom grow together. Both the old and the new have their place, and they can flourish together! If you're a pastor and this resonates with you, we encourage you to not look at church plants as competition but rather collaboration!
5) RECOGNIZE AND RELEASE 
Pastors get excited when they discover new leaders within their church. Churches are always looking for positions to be filled and new roles to create. Churches need them! While this is great and has its place, it can be a much more difficult task for pastors to begin to recognize leaders they need to raise and release.
There are church planters in many churches all across the U.S. right now. They just don't know who they are yet. They need leaders and pastors in their church to invest in them, even if they don't get a return on their investment. As believers, we need to encourage people in our churches to hear the voice of the Lord and to respond with "Here am I. Send me!" (Isaiah 6:8) It's amazing when leaders help carry the torch where they are, but how sweet it is to also see them carry the torch into dark places that desperately need the gospel! Don't be afraid to invite people in your congregations to GO! If you want to know more about how to recognize church planters, or if you are interested in church planting, we encourage you to contact your Open Bible regional office and get involved in their church planting initiative.
We hope and pray that each person and congregation reading this will not just see church planting as a core value but rather a conviction. Come be part of the amazing work Open Bible is doing and the strides we are taking to further our reach in every region!
About the Author
---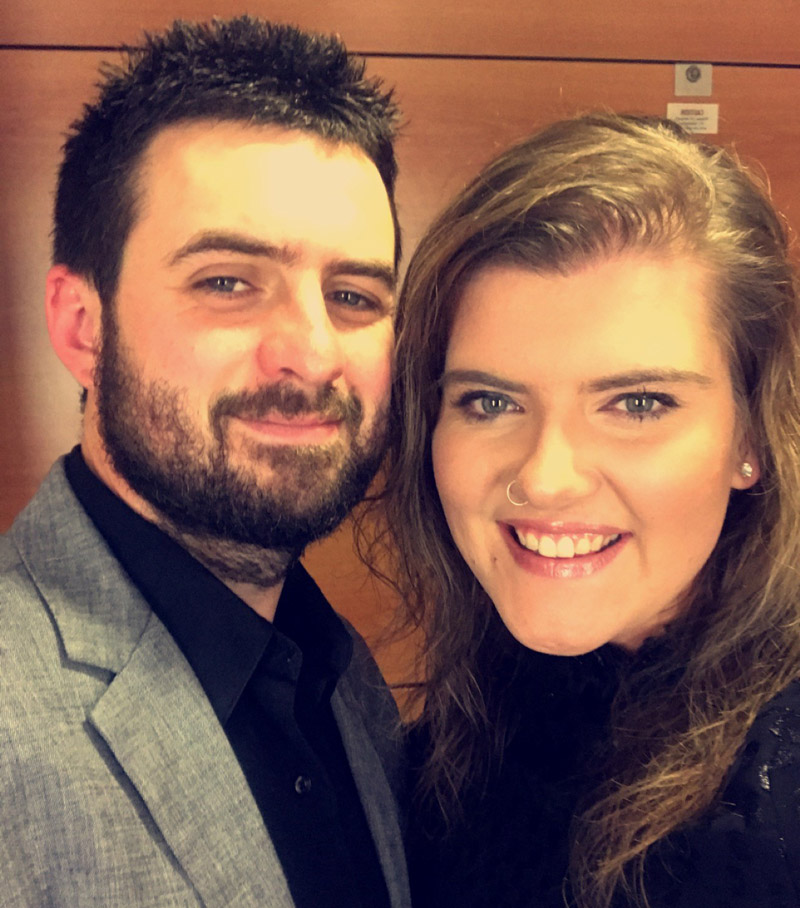 Mike and Cala Dickey are the lead pastors at Open Bible's Southeast Region's newest church plant, OHR City Church, in New Orleans, Louisiana. Before heading down to the bayou, Mike and Cala planted CityLife Church in Wilmington, North Carolina. They are passionate about pioneering and planting churches in areas that desperately need Jesus.