By Andrea Johnson
---
If you've been part of a church for more than a year, you have hopefully taken part in some kind of pastor's appreciation effort. (October is considered Clergy Appreciation Month.)
One way to support our pastors is to support their spouses. You know the saying "Happy wife, happy life!" Of course some pastors are women so their spouses would be male, and many husbands and wives happily co-pastor, but the heart of the saying still rings true. A pastor's job is easier if his or her spouse is content.
One way to support our pastors is to support their spouses. You know the saying "Happy wife, happy life!" Of course some pastors are women so their spouses would be male, and many husbands and wives happily co-pastor, but the heart of the saying still rings true. A pastor's job is easier if his or her spouse is happy.
Did you know that many pastors' spouses are extremely lonely? While you can share your personal struggles with a trusted friend or church leader, a pastor's spouse often does not have that luxury. They worry that sharing an argument they had with their spouse or divulging financial struggles could make people question their worthiness to lead. In fact, it's hard for them to be vulnerable with anyone, not knowing if possibly others are "using" them to gain access to their spouse or maybe to give themselves a sense of importance. They weigh the possibility that the information they share could be used against them at some point.
Pastors are on call 24/7, making it hard for their families to plan or enjoy special events. The wife of one of our pastor friends said that every time her family planned a much-needed vacation, it seemed that one of the congregation's faithful would pass away. How do you leave a precious family in their hour of need? And yet, what about your own family's needs?
Speaking of needs, who does the pastor's spouse go to when he or she needs a pastor? A minister often works late at the office counseling, directing meetings, or tending another family's emergency. And sometimes it is helpful to be able to talk with someone other than a spouse.
Pastors' spouses often feel controlled or judged, pushed into roles for which they have neither the desire nor the qualifications. And it seems as with every leadership position, there is no limit to the number of critics. As a youth pastor's wife a long time ago, I was expected to take part in all the church's women's ministry events and all the youth ministry events. This included attending weekend retreats even though I had young children at the time, which meant I had to leave my kids with families I barely knew. At one point in our ministry, we actually went for three months with no evenings at home. I loved our church, but I remember thinking how much I would love to be a regular member with the ability to limit and choose the ministries in which I participated.
Some spouses struggle more than others, especially if they are not the outgoing type. They often feel their whole lives are lived out on display for all to see. Yet they would be mortified for anyone to know they were less than thrilled at their lot in life. They can also struggle over how the church views his or her "place." Are they merely extensions of the pastor? Are they allowed to function according to the ways God has gifted them?
These people do not need our condemnation; then need our backup. And what better way to support our pastors than for them to know their spouses are secure in good, healthy relationships. Here are some ways to be a good F.R.I.E.N.D.:
F

ind ways to encourage them.
If you are of the same gender as your pastor's spouse, take him or her out for coffee or go for a walk. Invite them to a game or go fishing. Let them talk – or just be. Find ways to compliment them, their children, and their spouse who is a minister.

R

ealize they are normal people.
Don't put them on a pedestal or walk all over them. Get to know them for who they are as you would other members in your church – no undue expectations.

I

ntercede for them.
Ask the Lord to show you how to pray. Pray for their marriage, their children, their ministry. Pray for their health, their finances, their jobs. Pray for God's wisdom, anointing, and grace.

E

nsure they have a safe place to be themselves or to share their struggles.


It's ok to share your needs as well, but don't use the spouse as a reservoir in which to dump all your problems. Never divulge what is shared with you in confidence unless absolutely necessary for safety or morality reasons.

N

ever take them for granted.


Don't expect them to take the roles no one else wants. Let them find their areas of service and don't overburden them. Make sure to appreciate their efforts.

D

etermine to "have their back."
Don't criticize your pastor's spouse behind his or her back. And if someone else complains about them, be the buddy who sticks up for them.
Pastors may carry a title, but their spouse often helps fulfill many of the responsibilities. As well, the spouse is often as emotionally and spiritually invested – both a privilege and a burden.
We read in the article written by Joey Amezquita that God brought a specific pastor into his life at just the right time to bring him to faith. Then later on, He brought other pastors that would re-energize his faith. It is no accident that your pastor and his or her spouse are in your life at this time. Maybe it's not because of what they can do for you, but what you can do for them!
Military members have a saying, "Leave no one behind." As we make every effort to support our pastors, let's remember their spouses as well.
About the Author
---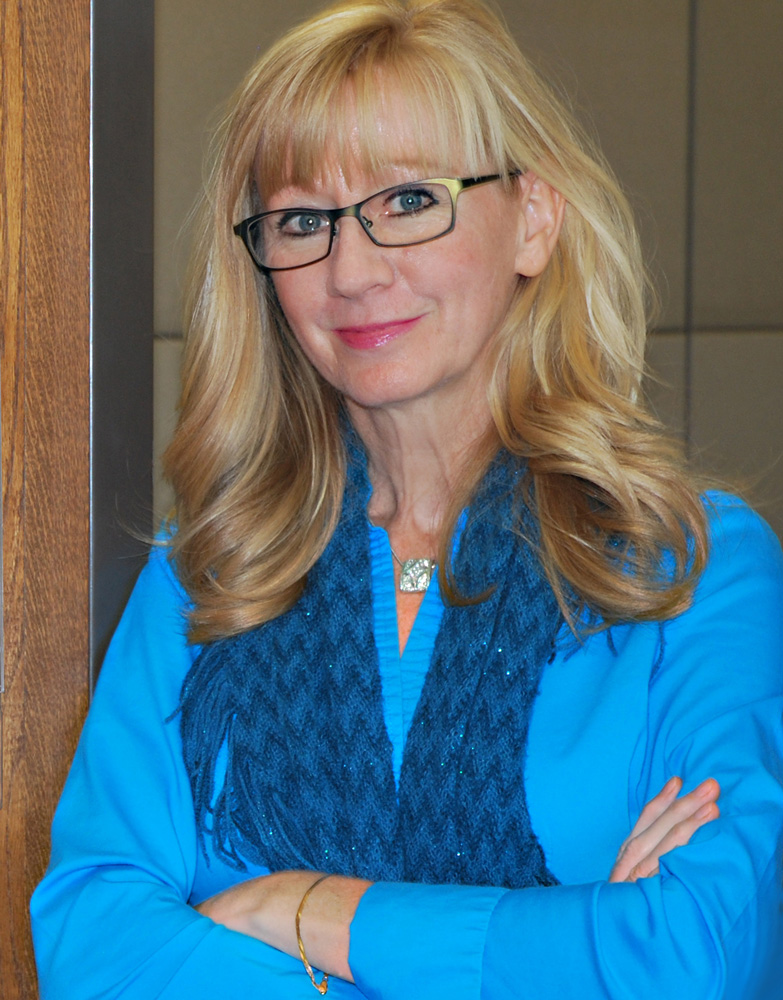 Andrea Johnson, a credentialed Open Bible minister, is the managing editor of the Message of the Open Bible. A graduate of Open Bible College with a major in theology/missions, she has edited and co-edited several books, including Servants of the Spirit: Portraits of Pentecostal Pioneers, We Believe: Core Truths for Christian Living, and We Believe for Kids! Her goal is to reveal Christ to those who are searching for Him. In her spare time you will most likely find Andrea enjoying time with family and friends or hiking. She and her husband, Dennis, are blessed with four children, three of whom are married, and seven grandchildren.