By Kofi Gyansah
---
I count myself privileged to be chosen by God for the work of ministry. In 2016, I graduated from Open Bible's first-ever Global Church Planters Academy in Ghana, West Africa. Since that time my co-church planter, Dominic Darkwa, and I have planted a vibrant new church and are in the process of planting a second church in the coming months. Glory to God!
When Rev. Rich Kopp, founder of the Church Planters Academy in Ghana, briefed me on his plan to take the Academy to other African countries and invited me to join him, it was a great joy to me because I personally, as the youth pastor for Open Bible Ghana, had been praying there could be something like an African conference of Open Bible Churches youth. I had tried searching for Open Bible youth pastors in Africa and found only a few, and communication with them has not been so effective. I knew right away that a Church Planting Academy in other African countries would indirectly birth the possibility of Open Bible African churches uniting, gathering for conferences, and sharing common challenges and ideas.
Arriving In Liberia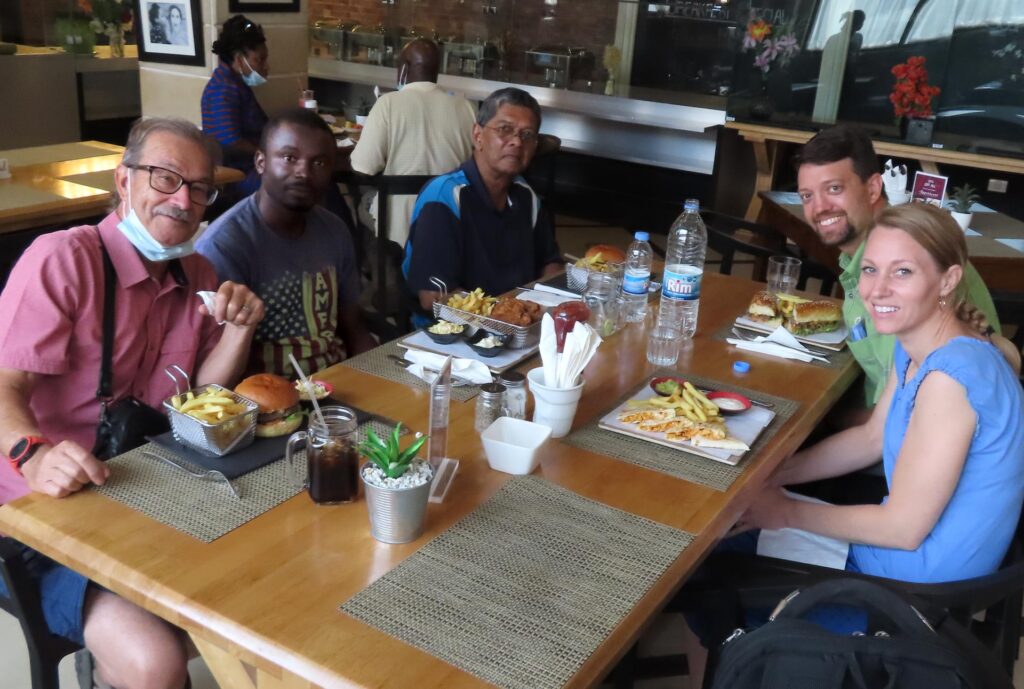 Our team, Rich Kopp, Nick Mahabir, professor of the Academy, and I, arrived in Liberia on July 29, 2021. I flew with Rich Kopp from Accra, Ghana's capital. Because I am from Africa, I was willing to stay with a local family in Liberia for the first couple of nights until the Legacy Learning Center was ready. Fortunately, I was hosted by the Open Bible Field Director, Bishop Vambo, and his family. They made me feel at home. They introduced me to a few of their foods, which I really enjoyed because there wasn't much difference from that of Ghanaian foods. Liberia was experiencing their rainy season, so most of the places Bishop Vambo wished to take us were inaccessible because of rainfall.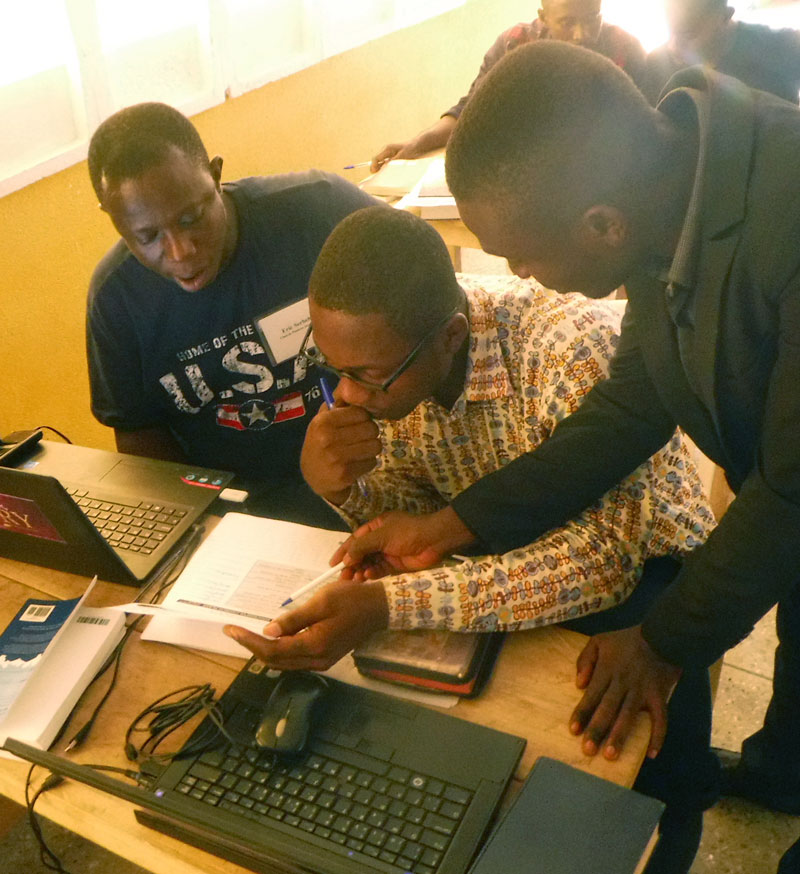 Drew Welch and his family, our Open Bible missionaries in Liberia, did their best to ready the new Legacy Learning Center for use as the campus of the first Church Planters Academy of Liberia. One of my greatest joys was then moving in with the students on campus, which gave me the privilege to interact with and learn more from my Liberian brothers and sisters. It was an experience I would never have gotten if I had lived off-campus and came to the Center only to teach.
Teaching and Learning
I was assigned the course Church Planting Dynamics. Since I am African, I could easily relate to my Liberian students, the issues they must deal with, and the obstacles they must overcome to be successful church planters. My course content consisted of part of my notes from the first Global Church Planters Academy in Ghana, books I had studied on church planting during the past four years, a lot of personal experiences planting a new church, and scriptural references to church planting and examination of how the apostles planted churches.
Since education was cut off for several years in Liberia due to their civil war, the academic level of the students is severely lacking. I had to reduce the instructional and assignment load each day and reframe my daily content to make the principles more understandable. It worked and by God's grace we were able to make an impact on the students.
After the second week, students started to testify that they had seen a tremendous change in their thinking, their way of life, and also their understanding about church. It was a happy moment for us as instructors as we know the Lord has birthed in them a great excitement for vibrant church plants in the near future.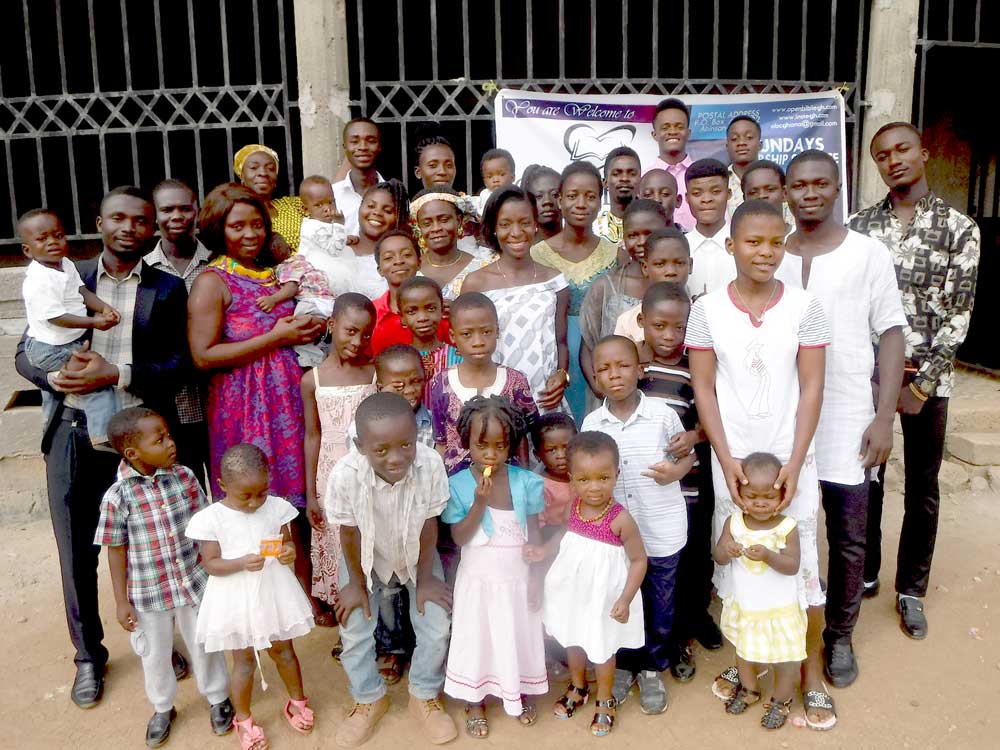 In the Future
I strongly believe that soon we in Africa will hold a conference of all students/planters of the Church Planters Academy from all African countries, one in which we will all meet in one country, pray, exhort one another, and share ideas. This I believe will make Open Bible Africa unite and grow.
Neither I nor my church planting partner, Dominic, believed we could plant a church, but today we say, to the glory of God, that out of our church plant we have raised six vibrant young men who are ready to plant their own churches. We are forever grateful to God and to Rev. Rich Kopp and his wife, Patti, and Rev. Nick Mahabir for their contributions to our lives. They unveiled the real "us" that was hidden. I will continually serve the Global Church Planting Academy and Open Bible Churches for the expansion of God's kingdom.
About the Author
---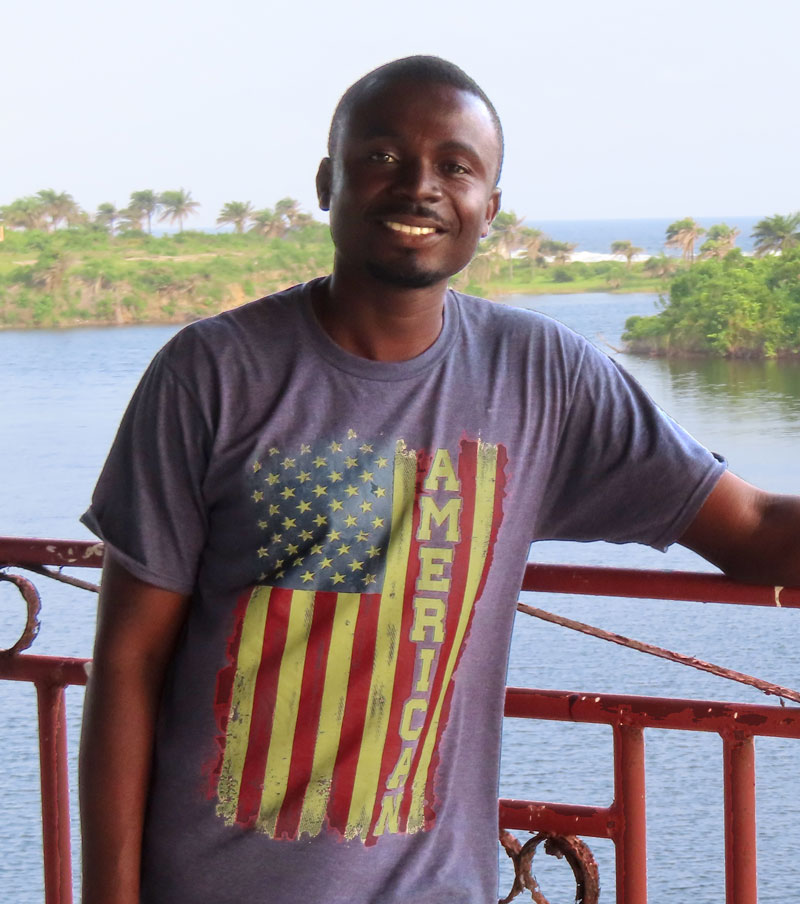 Kofi Gyansah (left) currently serves as the Open Bible National Youth Director of Ghana. A 2016 graduate of the Global Church Planters Academy, he will be the first National Director of the Global Church Planters Academy of Ghana in 2022. Kofi was also the first sent Open Bible missionary from Ghana when he served as an instructor for the Liberian Church Planters Academy this past August 2021. Kofi and Dominic Darkwa are in the planning stages for a new church plant in Kumasi.