By Mike Rasavanh
---
When traveling to other parts of the world, we can't expect other people's customs and laws to be like ours. It's important that we become informed so that we do not cause offense to the people there or humiliate ourselves. One of the most popular countries in Southeast Asia for tourist attraction is Thailand; perhaps it is one of the most popular tourist destinations in the world. People travel to Thailand for its beautiful beaches, tropical fruits, exotic and delicious foods, and an amazing countryside for those who are seeking adventure or a quiet place to enjoy.
Thailand is known as "the land of smiles" because Thai people do smile a lot and for different reasons. If you are planning to visit, though, don't let the smiles fool you! You need to be aware of the Thai culture and traditions. As Americans, we are used to having much freedom; however, in Thailand you can't just do as you wish. There are things you need to be aware of. You can learn more about Thailand's customs on the internet, but here are the top five things I learned from my own experience living in Thailand that you need to know before your next trip! 
Respect the royal family.
In Thailand the king and the royal family are highly revered. Always stand up during the Royal Anthem. If you don't, someone will come and make sure that you do, and that can be embarrassing.
Two years ago, the church my wife, Dara, and I serve at held a special Mother's Day service. Mother's Day in Thailand falls in the month of August to commemorate the birthday of Her Majesty Queen Sirikit, the Queen mother of Thailand. During the closing ceremony music was playing in the background. Unfortunately, I didn't realize the music was the Royal Anthem. Since my wife and I were sitting in the front row, we didn't notice that everyone behind us had stood up, so we remained seated, waiting to be dismissed. I soon felt a tap on my shoulder, and sure enough, it was the pastor who kindly told me to stand up.
Criticism or comments which tarnish the king or the monarchy are punishable by law. Saying something negative or offensive about the royal family can offend local Thai people; you can go to jail for doing so. In addition, you should never disrespect pictures of the royal family or step on any coins or other form of money because the king's portrait is engraved on them.
Respect their religion and culture.
Be careful not to disrespect Buddha or the Thai flag. Thai people are very kind, humble, and caring. They are also very easy to offend. The easiest way to do this is to show ignorance about their religion or culture. Most Thai people are extremely devoted Buddhists, and the Buddha is highly respected. This can be a challenge especially for Christians and missionaries, but we can cause hostility if we're not careful. I believe we can share the gospel of God's love without being disrespectful to their religion. As examples, do not criticize their religion and do not stand on a Buddha statue to get close enough for a picture. In addition, you should never imitate the pose of the Buddha or point your feet towards the Buddha.
Another important thing to keep in mind: don't use the Thai flag for anything other than a flag. We've all seen shopping bags, umbrellas, or even bathing suits with the U.S. flag insignia, but this is considered extremely offensive in Thailand. Their flag colors represent their king, their religion, and their nation. Using it as a bathing suit would be offensive to all they hold dear and may even land you in jail.
No romantic gestures in public.
Holding hands is okay for foreigners, but rarely seen at the local level. Kissing your spouse on the lips in public may seem romantic for Westerners, but it is certainly taboo in Thailand. Holding hands can be acceptable, but other unrestrained gestures of intimacy displayed in public are frowned on by many Thais. In addition, it is not acceptable to touch someone's head – not even a child's. In Thai culture the head is considered the most sacred part of the human body.
Don't bargain too low when shopping.
Of course, every tourist loves shopping at local markets. Since bargaining is a part of Thai culture, most vendors will quote you a price higher than the actual one. But even though they expect you to bargain, you should never bargain too low because you might offend the vendor. As a rule of thumb, if you're not willing to pay the price a particular vendor has offered you, just move on to other vendors; perhaps you may find a better deal. My wife is an expert at that!
No shoes allowed inside the house.
In Southeast Asia, especially in Thailand, it's common practice to remove your shoes before entering homes, churches, temples, and sometimes school classrooms. This rule even applies to some shops and restaurants. This is why you will see people everywhere wearing lightweight sandals. This may not be a big issue for you as a tourist. But after learning the hard way, I decided no more shoelaces! I had brought shoes with shoelaces with me to Thailand from the U.S., and it was just too annoying and inconvenient to have to deal with tying and untying my shoes all the time, especially when we go visit many people's houses and other places. If you see a pile of sandals outside someone's house, a shop, or school, you should remove yours too before stepping inside.
The more you know and learn about Thailand and other countries the easier it will be for you to enjoy your trip and the experience of a lifetime. And don't forget to obey their laws!
About the Author
---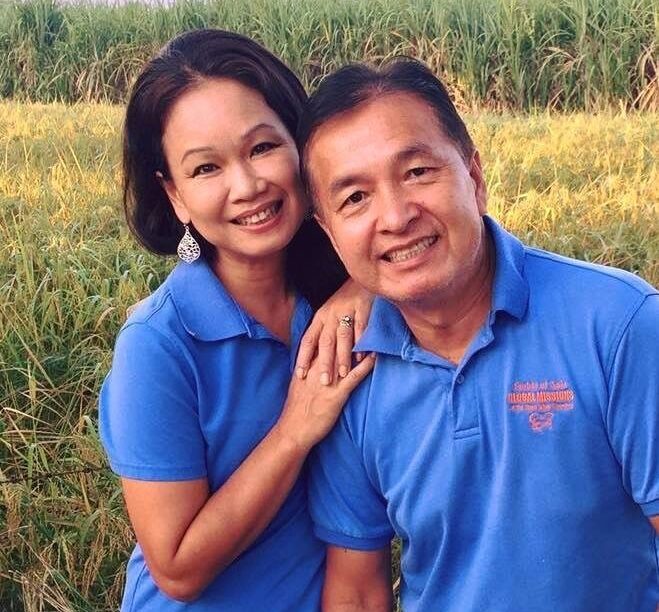 Mike Rasavanh, former pastor of Lifesong Church of the Open Bible in Des Moines, Iowa, and his wife, Dara, currently live in Thailand and serve as missionaries to Southeast Asia. Their ministries are church planting, discipleship, and training young national pastors to reach out and evangelize their own people groups.