By Andrea Johnson
---
Uncle Willy had just warned my husband, Denny, and me that although the hike up the mountain we were on was safe, there was one section of the trail that went over a ridge with drop-offs on both sides. It was his kind way of saying, "Don't let your kids run pell-mell up the path!" He had noticed our youngest's tendency to leap without looking. Nonetheless, he assured us that the waterfall at the top of the trail was worth the climb.
Uncle Willy's calm nature and gentle spirit endeared him to nearly everyone he met. In his 60s, he was tall and fit and appreciated the outdoors. Even though he struggled a bit with asthma, he still loved to hike. Although those of us in Iowa missed him dearly, his home in Montana with his dear, close-knit family fit him perfectly.
My husband, Denny, and I had been looking forward to this trip to enjoy nature and family in this beautiful part of the country. Even though Denny had never met Uncle Willy before, he immediately clicked with him, as did our four kids, who ranged from around seven years of age to fourteen.
However, our son Caleb overheard Uncle Willy's word of caution. Around eight years of age, Caleb concluded the climb was dangerous and determined he was not going further up the mountain. Neither Denny nor I wanted to stay back with him, and there was no way we could leave him by himself, so we did what most parents would do. We tried coaxing him; we tried ordering him. Although I love the fact that Caleb cannot easily be talked into doing something he thinks is unwise, at that moment we were flummoxed.
Then Uncle Willy offered, "Would it be ok if I talked to Caleb for a minute?"
"Sure," we both said, not knowing what he could possibly say to convince a child whom he had met just the day before. I mean, we were his parents and our persuasive powers had failed miserably.
Wrapping an arm around Caleb's shoulder, Uncle Willy led him to the side of the trail where they could talk privately. A few seconds later, Caleb happily scrambled up to the trail without hesitation, Uncle Willy calmly in step right behind him. Denny and I just stared at each other.
Later, I asked Uncle Willy what he had said to convince our son. He said, "I just told him that I would really hate for him to miss out on this hike, that I would like him to come with us, and that I would be right behind him the whole way."
Caleb knew Uncle Willy had climbed the trail hundreds of times and wisely perceived he was someone who could be trusted. We were so glad he did! The scene at the top was magical – the clear, cool water rushing around silky, smooth stones on its headlong tumble over the edge of the cliff to the stream below. And guess what? Caleb is now grown and reminds me so much of my uncle!
The whole scenario reminds me of the Lord's instruction to Joshua:
"Be strong and courageous! Do not be afraid or discouraged. For the Lord your God is with you wherever you go"

(Joshua 1:9, NLT)
God had promised to give the Israelites land for their home. He promised He would guide them to that home, but He didn't promise to transport them instantly. Just as Uncle Willy didn't carry Caleb up the trail, the Israelites had to do their part. They had to physically make the trek, fight the battles, and clear the land. The Lord didn't promise the journey would be easy. If it would have been easy, He would not have had to caution them against letting fear and discouragement win.
Not all the Israelites took possession of their land. In Joshua 14:14-16, we note that the descendants of Joseph complained to Joshua that they didn't have enough land for the many people the Lord had blessed them with. Joshua responded wisely, basically saying, "If you are a great people, then go and get the land for yourself; fully occupy what the Lord has given you."
They had been allotted enough land, but they were afraid to go in and possess it. They were fearful of the Canaanites and their "iron chariots." Maybe they had thought that God would instantly make all their obstacles vanish before their eyes and carry them to their new home. Thus their complaint: "They are too strong for us." They were right. The Canaanites were too strong for them, but not too strong for God. Had they forgotten who their God was?
Have you felt God has given you a promise? Have you ever felt discouraged or afraid that promise would not come to fruition? Don't give up. God is with you, and He will not fail you. Keep pressing on until you see your promise fulfilled!
About the Author
---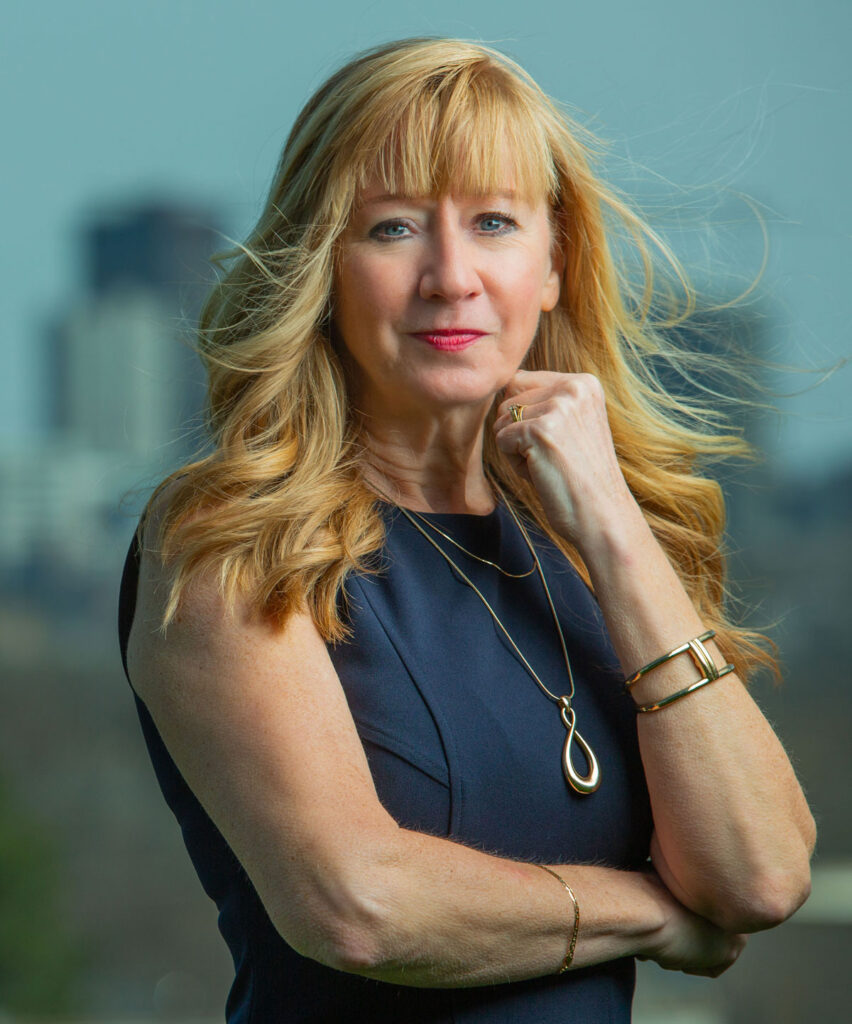 Andrea Johnson, a credentialed Open Bible minister, is the managing editor of the Message of the Open Bible. A graduate of Open Bible College with a major in theology/missions, she has edited and co-edited several books, including Servants of the Spirit: Portraits of Pentecostal Pioneers, We Believe: Core Truths for Christian Living, and We Believe for Kids! Her goal is to reveal Christ to those who are searching for Him. In her spare time you will most likely find Andrea enjoying time with family and friends or hiking. She and her husband, Dennis, are blessed with four children, three of whom are married, and eight grandchildren.