Attendees came ready to worship! The anointed praise team from The King's University did a great job allowing the Holy Spirit to move in our time of prayer and worship.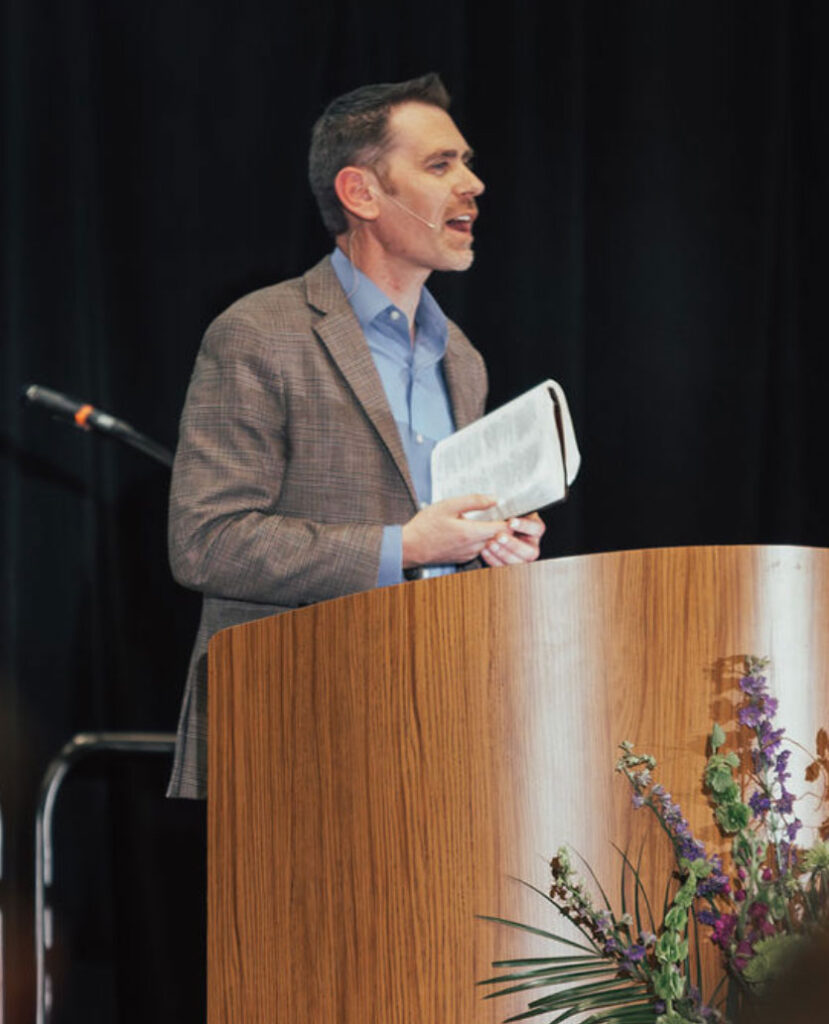 Several convention-goers got a head start on convention fun by attending a Texas Rangers baseball game Monday evening.
On Tuesday, attendees were treated to Texas BBQ, compliments of Central Region.
On Tuesday evening Michael Hines, pastor of Foundations Church in Williamsburg, Virginia, shared a profound message of how God speaks to us through our wilderness experiences.  Later that evening comedian Jason Earls reminded us that laughter is good for the soul.  
---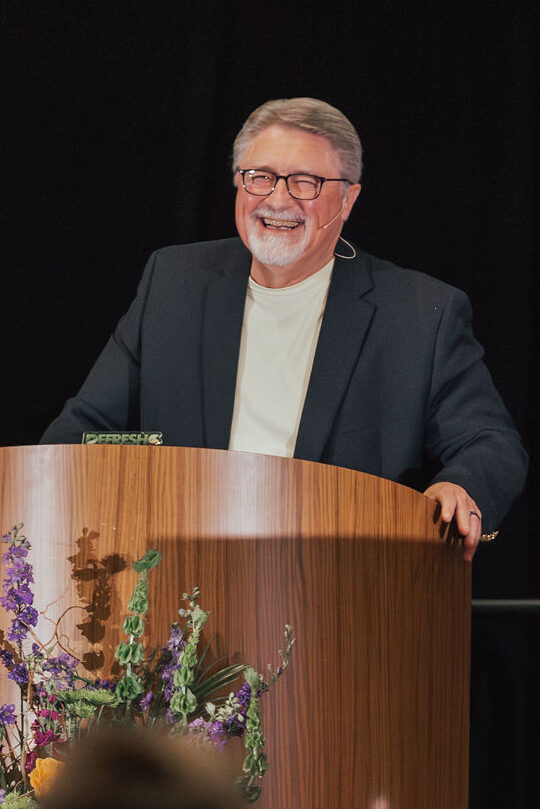 On Wednesday evening President Randall Bach shared beautifully how God used him throughout his life even in the times he did not feel qualified. He also reminded the congregation that "we cannot afford to become just cerebral concerning the things of God. We have to walk in and pursue them through the Spirit. We must press in to receive what the Spirit of God has for us."
---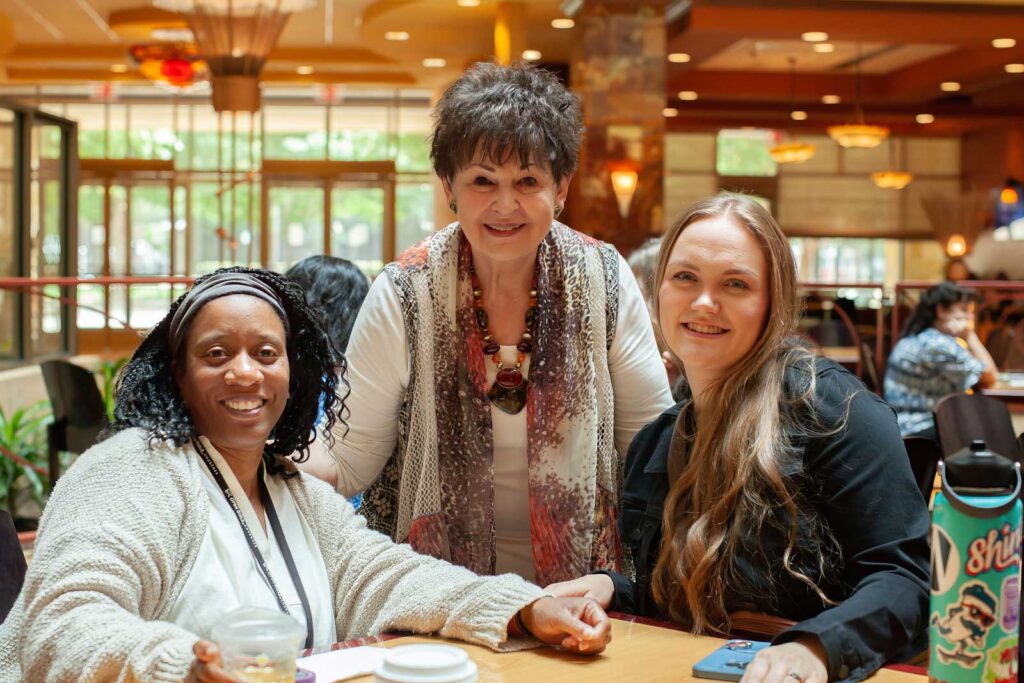 Barbara Bach hosted a women's session that featured specific mother/daughter teams who shared wisdom for the next generation. Barbara also hosted Barbara's Frenz, a time for women to chat with Barbara and each other over a cup of coffee.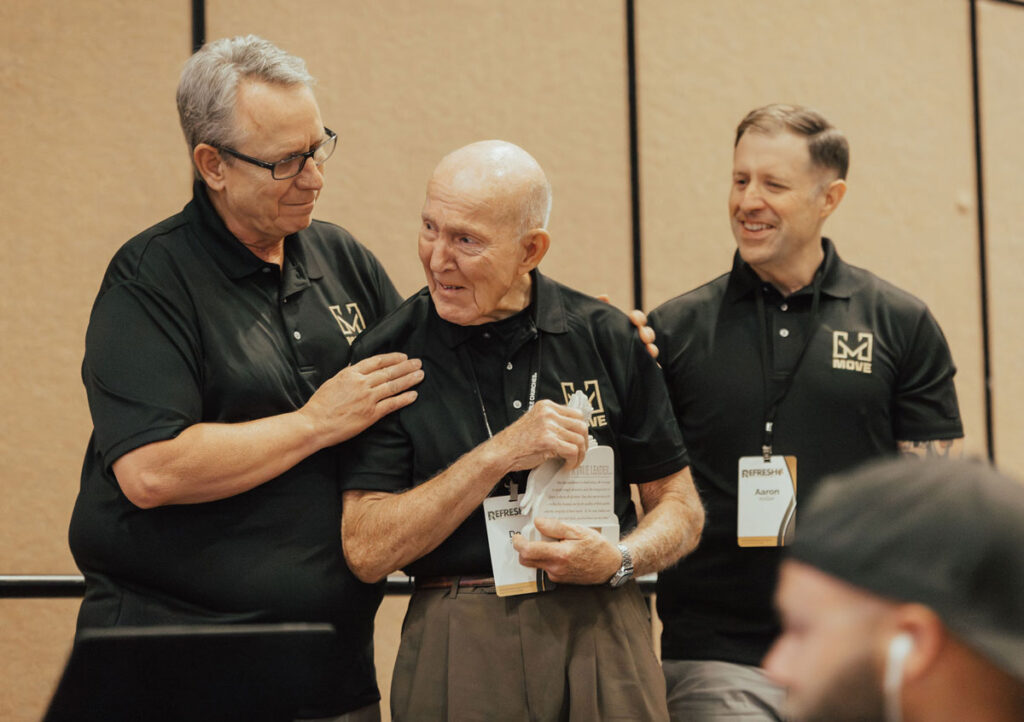 ---
For his 35 years of dutiful service to MOVE Ministries and his unfailing love for its men, Pastor Don Porter of Stuart, Iowa, was given a leadership award at the men's session.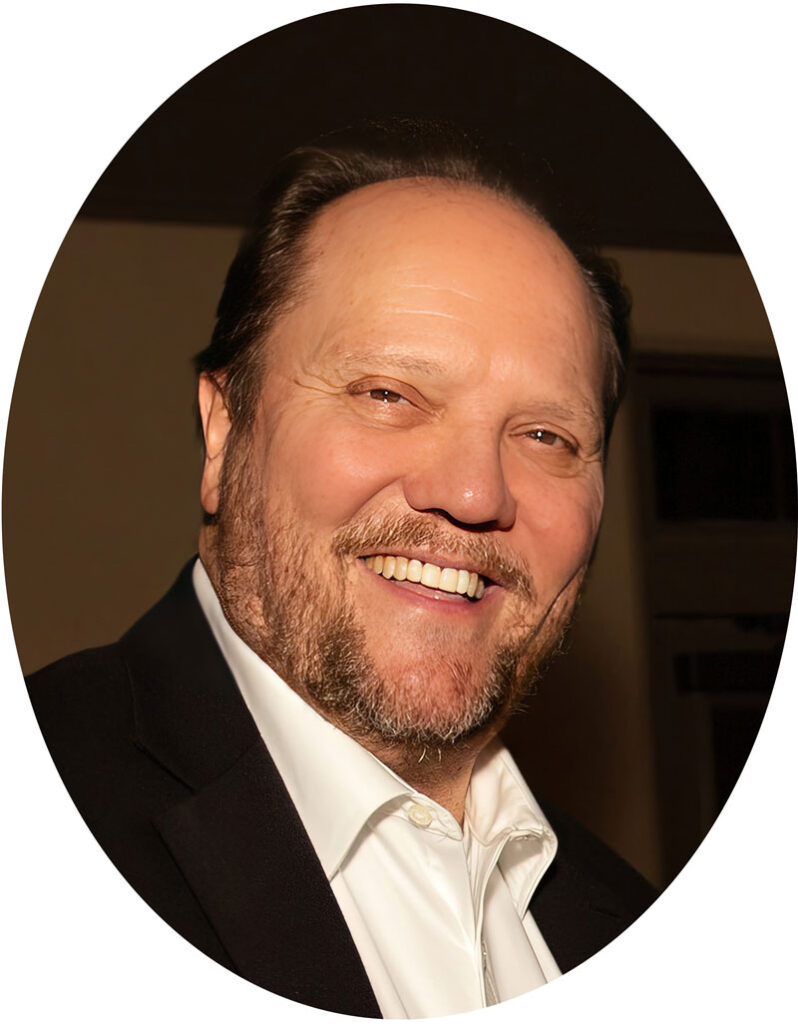 ---
J. Randy Grimes was posthumously awarded the Frank W. Smith award as an educator; regional and district youth director, district director; Bible college board member, national board member, regional board member; mentor to United Theological Seminary students, equipper and sender of young leaders; lead pastor of Open Bible Christian Center in Dayton, Ohio, for 45 years.  
---
Michael Nortune was selected to become Open Bible's next president. He greeted the group and shared his vision to reach young leaders telling them, "It's not just your turn; it's your time." He challenged them to "prepare for, pursue, and possess" God's calling.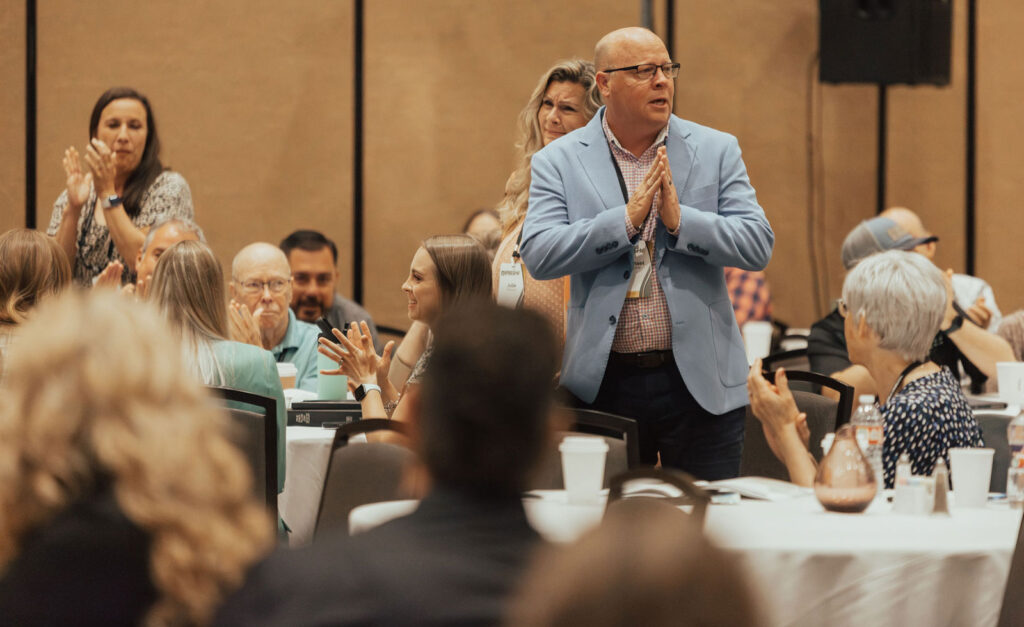 ---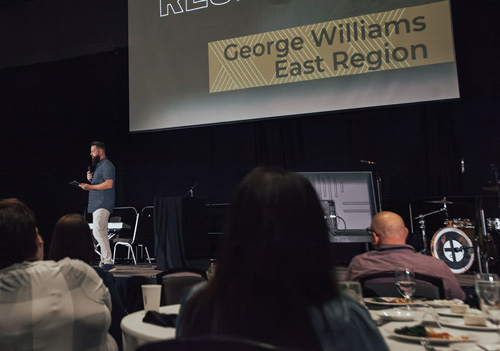 ---
Wednesday Church Planting Lunch 
Attendees got to meet some of our church planters and were encouraged to each do something to assist and encourage our courageous church planters.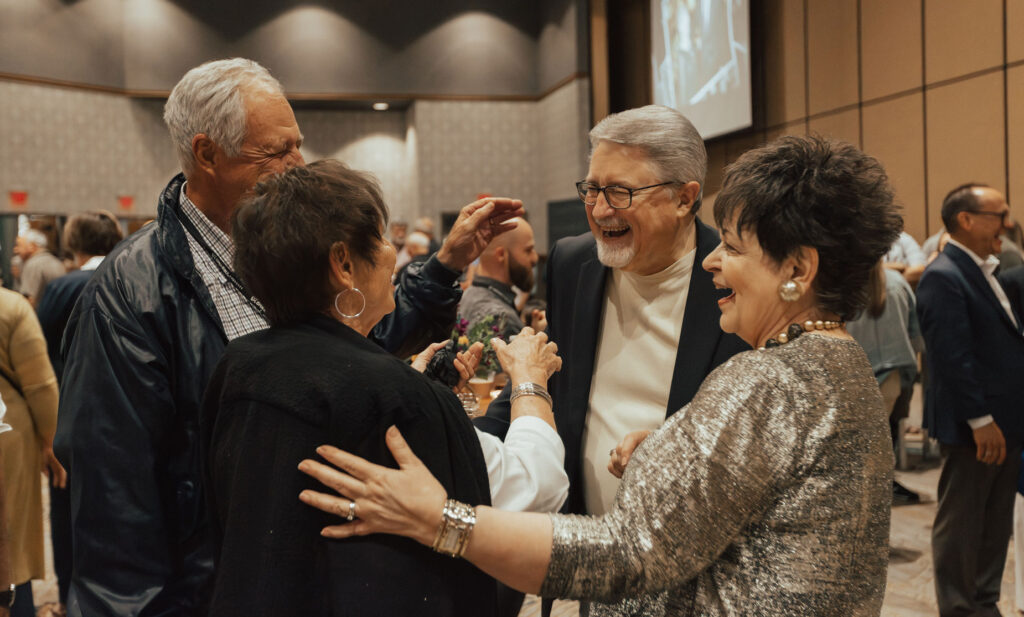 ---
Honoring the Bachs
On Wednesday evening a reception was held to honor Randall and Barbara Bach for over 51 years of faithful and fruitful ministry through and to Open Bible Churches. 
---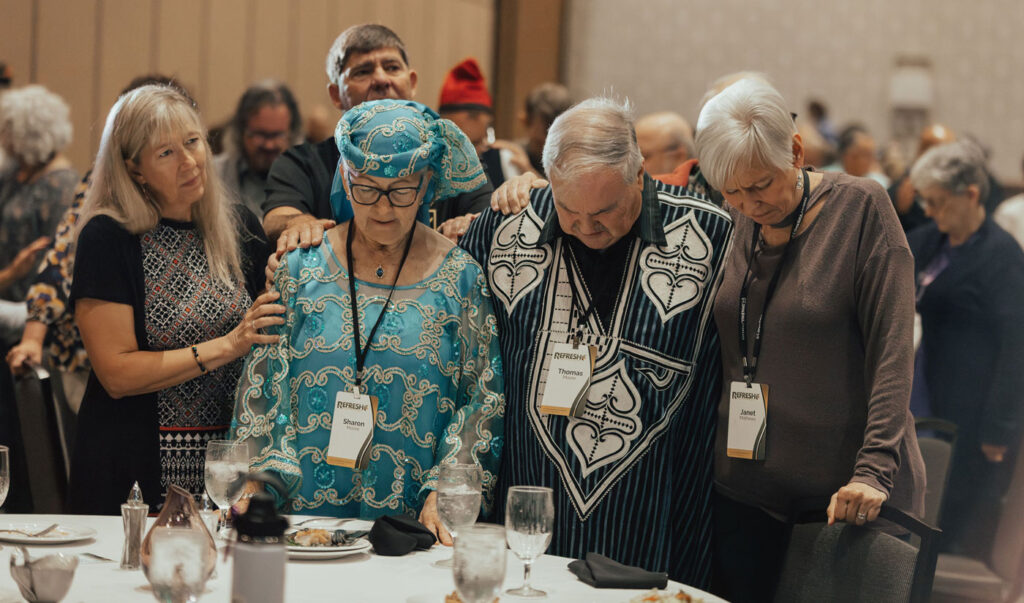 Thursday Global Missions Lunch 
Convention goers were treated to reports from and appearances of missionaries and field directors from around the world! One highlight was hearing from our team in Ukraine.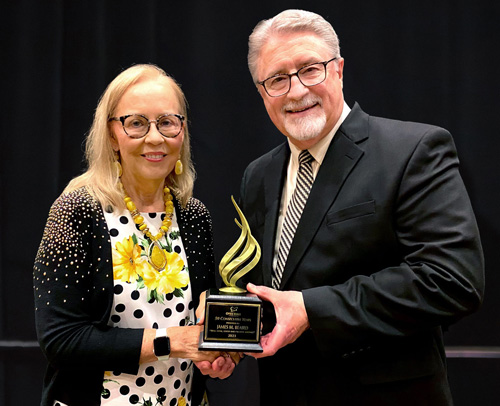 ---
This year 26 Open Bible credentialed ministers received a 25-Year award for 25 years of ministry with Open Bible Churches. Nine Open Bible credentialed ministers received a 50-year award for 50 years of uninterrupted ministry with Open Bible.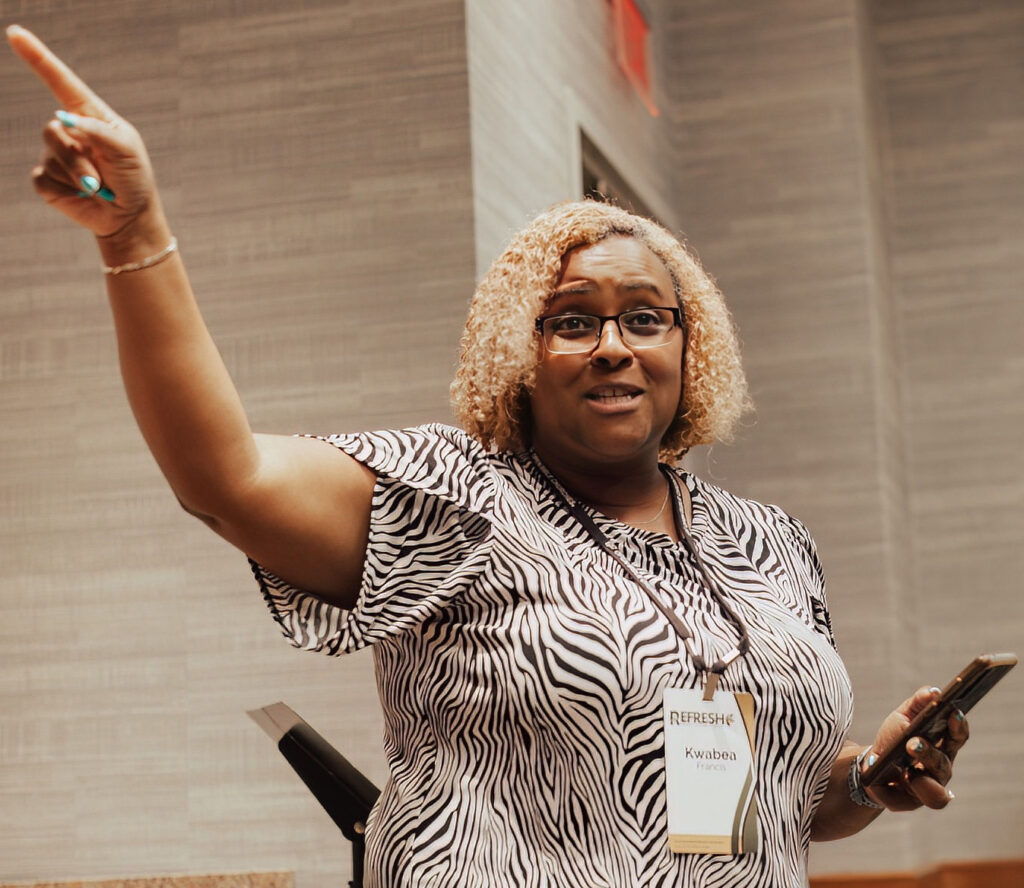 ---
Workshops
On Wednesday afternoon Kwabea Francis, co-leader of Open Bible's Unity Commission and Director of Operations, South Region, for Marketplace Chaplains, held a workshop titled "Looks Like Jesus is the Goal."  
On Thursday afternoon, Darrick Young, pastor of Journey Church of the Open Bible in Urbandale, Iowa, led a workshop called "Faith, Sexuality, and Gender." 
---
Journey Church Dream Team
A huge thank you to Journey Church in Urbandale, Iowa. Their dedicated team of volunteers worked tirelessly behind the scenes, ensuring every detail was taken care of from setting up for the conference to leading the youth track to cleanup!
---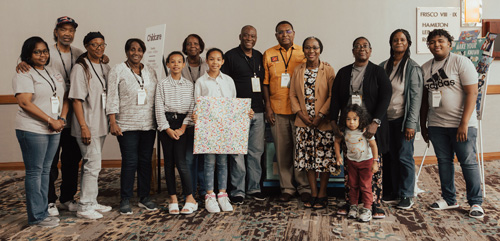 Childcare
Members of Vision Open Bible Church in Arlington, Texas, did a stellar job of providing childcare for the convention.
---
Field Directors Congress
Before the convention approximately 90 field directors and missionaries from around the world attended the Field Directors' Congress.
---
To view a complete gallery of the 2023 Convention photos, please visit:
https://cavanphotography.pixieset.com/refresh23/day2/
All photos by Chris Cavan
---
Many attendees commented that they really did feel refreshed after this convention –
"Refresh has been fun, relaxing, encouraging, and a blessing to connect with like-minded women and men of God." Kwabea Francis
"It was a wonderful time getting together with colleagues and friends, conducting some business, and recharging our spiritual batteries. God's presence was felt throughout the conference, and we expect to experience that same refreshing and renewing back home." Mike Juntunen
"There are countless blessings from Open Bible's national convention in Dallas. It is so great to reconnect with friends and make new friends. What stands out far and above everything else is this brotherhood of men we call MOVE. The dedication to each other and the ministry never ceases to amaze me." Aaron Keller
"It was wonderful to reconnect with those we love and respect [and] to see and hear testimonies from around the world. I was reminded of the importance of making an effort to come (even to the business meetings). I feel a fresh energy that sounds promising to carrying the DNA and heartbeat of Open Bible." Danielle Smith
"Have to say that Refresh2023 Open Bible National Convention is definitely one of the BEST! Love all the presentations, modifications, connections. The Lord is moving in Open Bible Churches! We will continue to follow His lead to make disciples, develop leaders, and plant churches." Dara Rasavanh
"To be in a room with pastors and missionaries from all over the world in worship is a piece of heaven. Such a sweet, sweet sound." Jan Matthews