In spite of the uptick in the numbers of people dealing with substance abuse, by June of 2020 most recovery meetings had been forced to close due to COVID-19. People who depended on these recovery meetings were left on their own.
That's the situation Timothy Vasquez (also known as T.J.) and Cody Larson found themselves in just over a year ago when COVID hit. In response, the two started their own recovery group, Sober Soldierz, which met any place they could safely gather, such as outdoors in parks or parking lots or indoors in large spaces while wearing masks.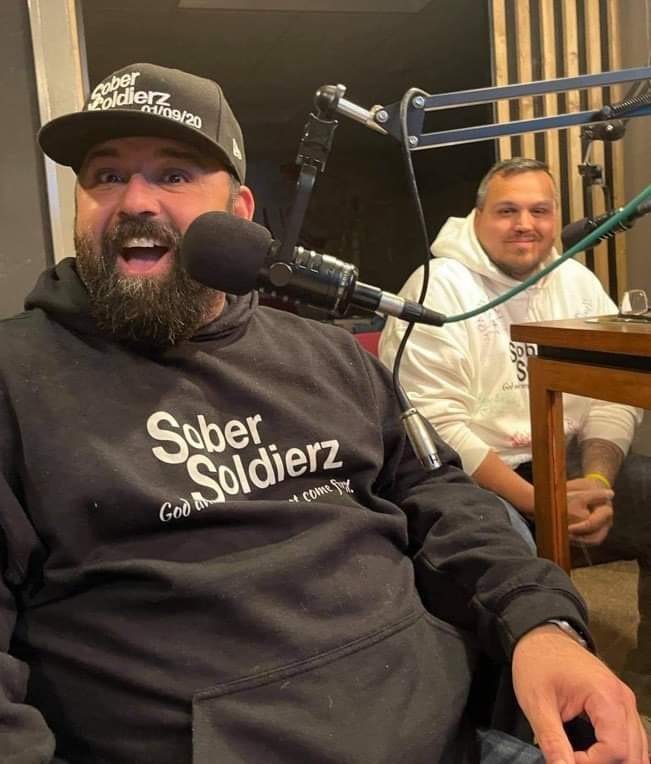 Sober Soldierz is a faith-based recovery family for people struggling with addiction, people affected by another's addiction, or people who simply want to support recovery. It does not replace Celebrate Recovery or other recovery programs but is designed to come alongside these programs as a companion. The focus is God first, recovery second, family third, and community fourth.
One of the group's biggest supporters is Betty Shortell (Grams), a faithful member of West Des Moines Open Bible Church in West Des Moines, Iowa, and the grandmother of T.J.  After praying for her grandson for more than two decades, Betty is thrilled to see her prayers answered as she not only watches her grandson thrive, but also has become "Grams" to everyone in the Sober Soldierz family. She shows up for meetings each week, sitting right beside her grandson. 
DeeDee Trevillyan, member of WDM Open Bible and a valued participant of the Sober Soldierz family said, "This group is a family. Most of these people have burned bridges with their own families. We become their family. We support them when they go through tough times."
Christina Overton (C.J.), the group's executive assistant, echoed DeeDee's sentiments. She added, "This group becomes our life."
Thursday night meetings are livestreamed so that anyone can join; in fact, it includes people from across the nation. As of August 2021, the Sober Soldierz Facebook page has 2.8 thousand members! And anywhere from fifty to eighty people meet in person each Thursday evening at West Des Moines Open Bible Church. They work hard to support each other in every way imaginable. They host Karaoke nights, game nights, barbecues, events around the holidays, and many other activities that will help keep members engaged. They also attend special events for each other, such as funerals, memorials, or baptisms.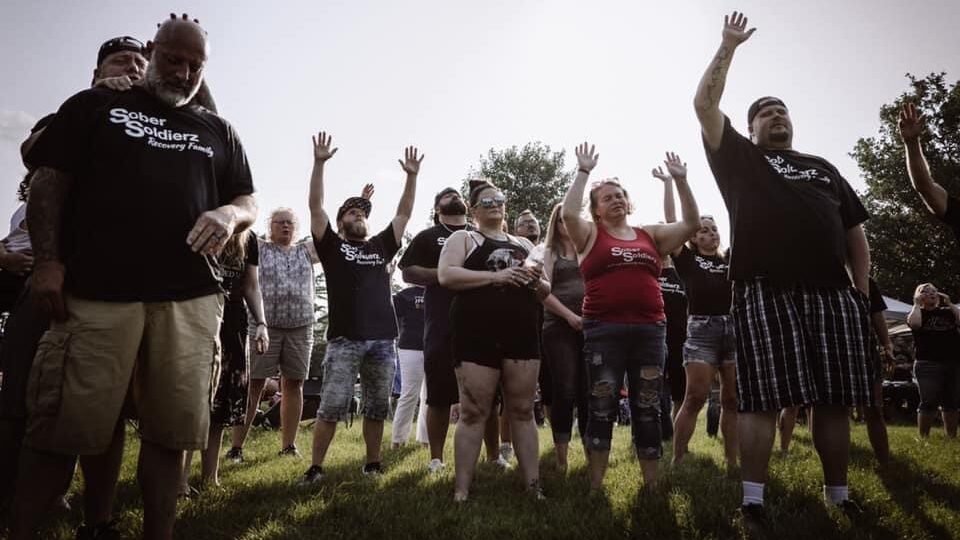 Many of the group's members have come to faith in Christ (or have returned) and flock to the church's worship services, where they are welcomed with open arms and hearts. In fact, within six months, the church has held three separate baptismal services with ten to twenty people being baptized at a time. Others in the group have returned to their former churches. Once a month most in the group will attend another member's church to support them as well.
If you would like to learn more about Sober Soldierz, go to https://www.facebook.com/SoberSoldierzRecoveryFamily/ Or search for Sober Soldierz.