Chris Cavan, digital media manager for Open Bible Churches and lead pastor of Lifesong Church of the Open Bible in Des Moines, Iowa, was voted one of Des Moines' most likeable people in 2021!
Each year Cityview Magazine, known as Central Iowa's independent newsmagazine, asks readers to determine the area's most likeable man and most likeable woman. The magazine posts nominees on the Des Moines Most Likeable People Facebook page, asking readers to "like" their choices. More than a half-million people call central Iowa home, and since Iowa is known for being "Iowa Nice," it was no surprise that votes for nominees came pouring in. Chris was among the top 24.
Each honoree was given the opportunity to dedicate their award to their favorite nonprofit. Chris dedicated his award to the National Ovarian Cancer Coalition in honor of the late Somkong Vong (better known as Pastor Kong). Pastor Kong had been lead pastor at Lifesong and was active in the Coalition until her health prohibited it.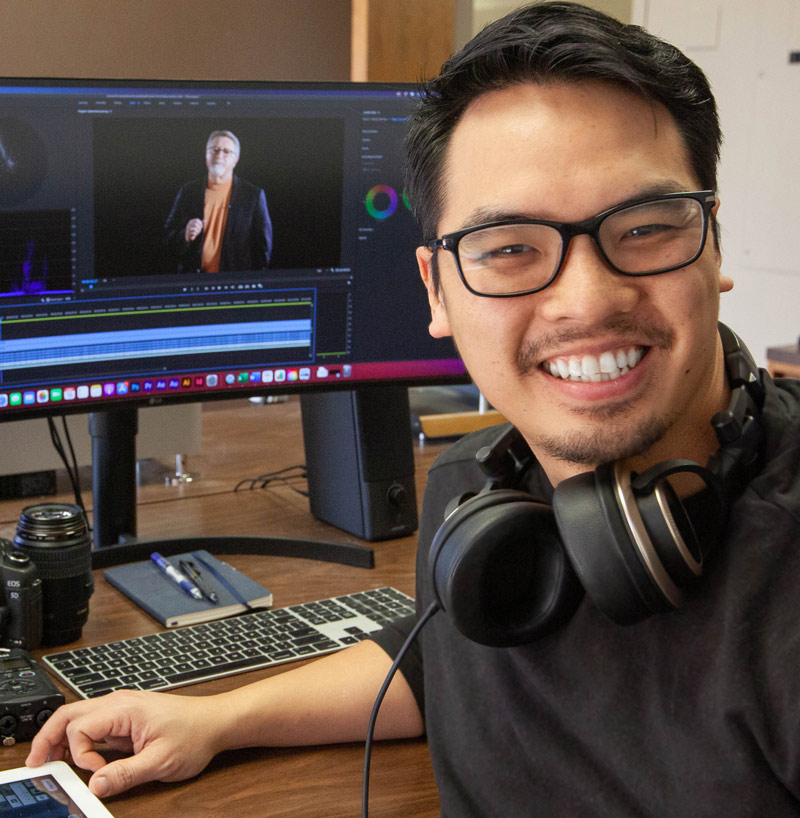 Chris said, "I was humbled to be nominated by a friend and even more surprised that I received so many votes. I don't usually seek to be recognized, especially for something that should be common in everyone, but I'm honored to receive the award."