By Aaron Keller (Photos by Cody Rheault)
---
Every project MOVE Ministries takes on has its own theme. The theme for this year's construction project was "Resolved." Resolved means firmly determined. We intend that every project we take on will outlast us, that what we build will be used as a place for ministry for generations. When we build a structure, we prefer it to be made of block and mortar because of their longevity.
In 1993 MOVE Ministries helped construct First Church of the Open Bible in Kingstown, Saint Vincent and the Grenadines. The church had been under construction for three years, and we helped it reach completion. In 2003 we returned and tiled the floor and completed various projects around the island.
April 9, 2021, the volcano La Soufrière erupted after 42 years of dormancy. Ash spewed as high as 23,000 feet in the air and eventually covered the island. Most of Saint Vincent was covered with a three-inch layer of ash; some areas were covered with more than a foot. The hot ash had an adverse effect on the steel roof of the church, creating points of water intrusion.
We like to use steel for the roofs in all the projects we do now. Our trusses, the purlins that span the trusses, and the roof itself are all comprised of steel. Back in 1993, we used wood purlins to span our steel trusses. In the 30 years since, termites and worms had eaten away at the wood and compromised the roof. The building badly needed repair.
On January 25, 2023, our crew of 26 men landed in Saint Vincent resolved to see this church used for generations to come. We had developed a plan for demolition. What we thought would take two days to demo took our crew only one. We encountered a significant problem though. The plywood ceiling that had been installed had created a home for bats. All the men wore masks and carefully removed the plywood, and we focused on promptly removing all the bat feces. Over the next few days, bats would continually be flying over our heads, trying to find their home.
We had been moving very quickly and by Tuesday, January 31, we were beginning to place new roof steel on the north side of building. We had men on the ground inside the church sending roof steel up to men on scaffolding who would then send it up to men up on top of the roof.
Not everything went according to plan. One of our men, Bob Foss, who was up on the scaffolding, accidentally stepped off and fell seven feet, landing on his left shoulder and head. Thankfully, we had two EMTs on the job site at the time who quickly got to work. They checked his vitals and tended to a head wound that ended up being a laceration from his glasses.
The crew fashioned a spine board stretcher out of plywood and put a cervical collar around Bob's neck. The crew immediately prayed for him and called for emergency assistance. When the dispatcher said that an ambulance could be there in an hour, we opted to take Bob to the hospital in a mini-van owned by someone in the church. Our crew trusted in the Lord's divine hand. Over the next day and a half, hospital staff performed multiple x-rays, a CT scan, bloodwork, and an ultrasound. They determined Bob had significant bruising and a dislocated clavicle. Miraculously, there was no significant damage to the head, neck, or spine. It was a miracle!
After Bob returned home, however, he learned that he had four broken ribs in addition to the dislocated clavicle. While I wish that could have been discovered during his initial hospital stay, we are thankful for the results. We know that God protected him.
While Bob recuperated at the hotel, the rest of the crew focused on completing the project. We realized we were ahead of schedule and started looking around for other small jobs we could complete before we left. We patched the walls and painted the interior of the sanctuary, painted the wrought iron fence out front, and removed some signage as the church plans to make some updates in the future.
We had the pleasure of Mike and Pam Lumbard, leaders of the School of Global Leadership, joining us for the last half of the project. It had been a desire of ours for them to lead our team in outreach opportunities. While there, our team ministered at a boys' home and a prison. I appreciate the Lumbards' leadership in providing instruction to those who would minister before they were sent out and debriefing them after they completed their outreach. This proved to be an area of growth for our men and adds more depth to our ministry.
On February 7, we completed the project. That evening we held a dedication service for the church, prayed over the building and the church leaders, and worshiped together. We anticipate the Lord to do great things through the Kingstown church. God has placed tremendous leaders there in Pastor Chad and Crystal Greaves.
MOVE Ministries is able to continue to construct buildings of ministry around the world because of our generous supporters. We thank everyone who prays for our crew and their projects and those who financially make all this possible. It is with great anticipation we move forward to construct a church in Lemkachao, Thailand, next January 2024. Whether you want to join our crew for that project or would like to support MOVE in this upcoming project, please visit www.moveministries.org.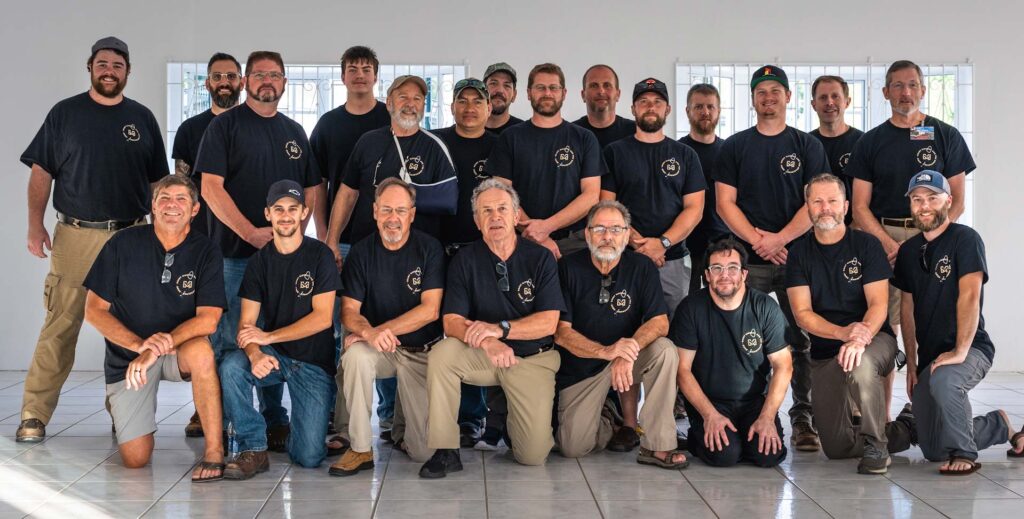 ---
About the Author
---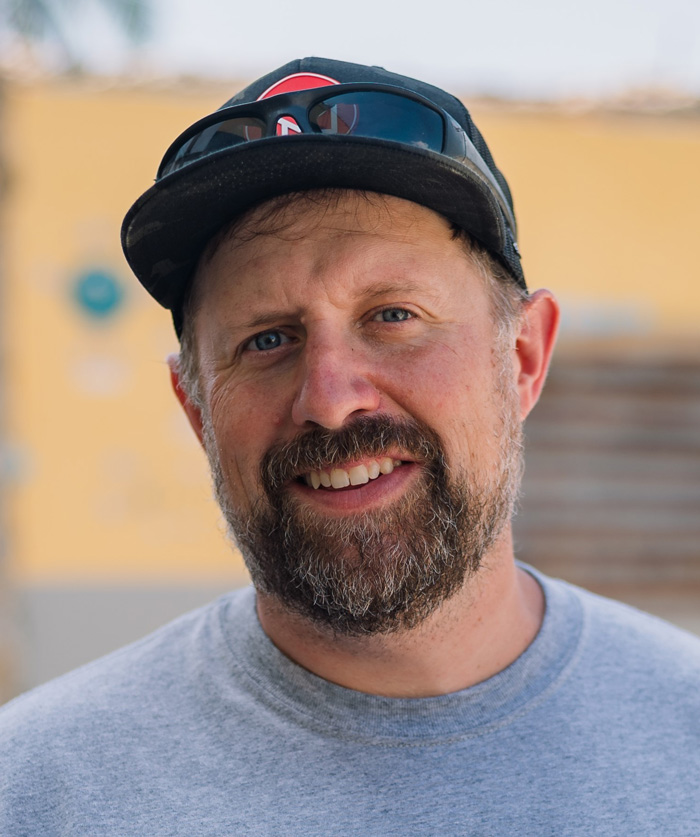 Aaron Keller is the National Director for MOVE Ministries and the lead pastor of Sunshine Open Bible Church in Des Moines, Iowa. MOVE Ministries started in 1981 and has completed 45 projects around the world.