By Tammy Swailes
---
Having served more than twenty years living in Ukraine and working with INSTE in the churches, I've gotten to know many of the several thousand INSTE students. (INSTE is an affordable distance-education discipleship and leadership development course.) Although their church backgrounds and locations are diverse, one thing these students all have in common now is that their lives were forever changed on February 24, 2022, the day the war began in Ukraine.
Behind each news headline chronicling the daily developments of the war are hundreds, thousands, even millions of other stories behind the headline. Some among our Open Bible family have inquired about the INSTE students there. Many never left their homes and are either serving their country as volunteers delivering humanitarian aid to the needy in their neighborhoods and across the country or protecting the citizens of their cities. Many students are scattered throughout Europe living as refugees, waiting until it is safe to return. Others are attempting to shelter in their homes, which have become part of occupied territories they no longer can flee. Others have escaped with little more than their lives from bombings that have laid waste their homes and cities, making them refugees as well.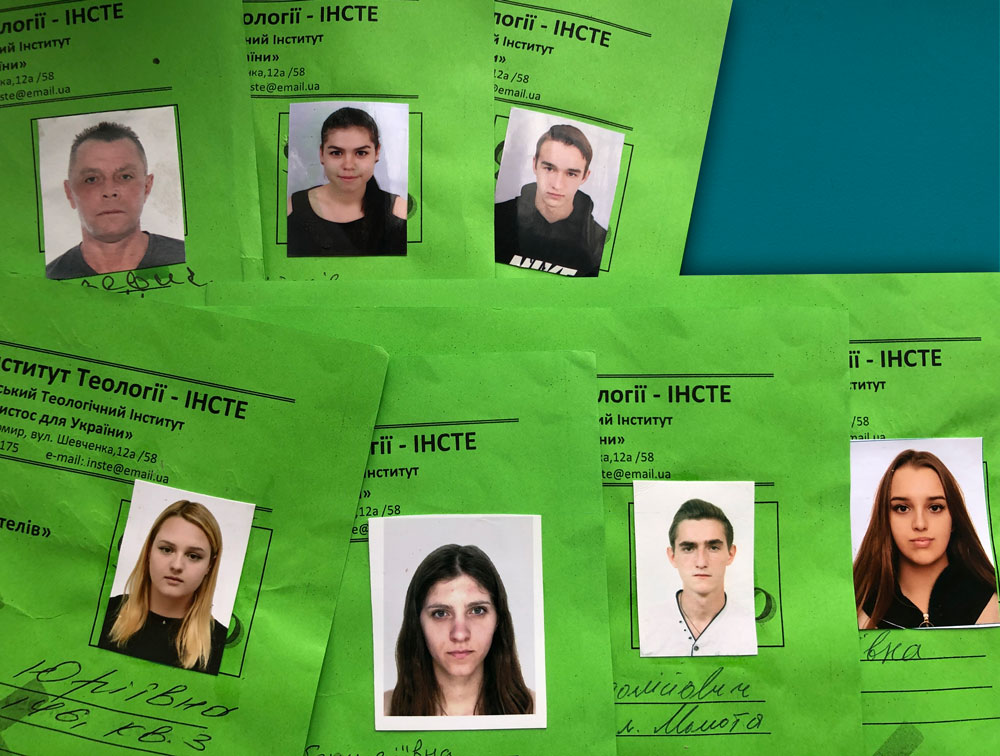 Each have stories, but not all are ready to tell their stories. For many it is not yet safe or appropriate (under martial law) to give details. Here are the experiences of a couple of our INSTE friends:
One mother from Ukraine wrote this account:
War is death; it is fear! Not only for yourself – fear for your children, family, parents, and friends. Fear of losing everything and everyone. And of course, fear for your life, realizing that we have but one life here on earth. These are not just words; these are experienced feelings.
I never thought that all this would happen to my family and me. My grandfather went through World War II. He won that war. History is repeating itself now with his granddaughter. The only difference is that "our brothers" went to war against us. It's horrible. It is impossible to understand or accept.
Our former life stopped on February 24 at half past four in the morning. I was awakened by a strong explosion as the whole house shook. My son ran into the room shouting, "Mom, get up. We are being bombed!"
He was trembling with fear. I thought, "It can't be. No, it's not real. People cannot do this. We live in the 21st century. How?!"
I jumped up. Outside the window everything was aglow. The airfield and other places were on fire. I cannot describe specifics further because we live in a military town. I couldn't believe this was war. I didn't want to accept it. We quickly grabbed our clothes and documents and ran to my parents' home. Although I am 40 years old, I found myself calmer next to them.
My husband was on a business trip at the time. I didn't know what to do or how to continue to live. I was sobbing as I began to close up my house. I thought, "This is my life, a house built with our own hands, animals that we love very much…. But the life of our children is more important. Should we run? Where? How? How can we leave it all? This is mine, beloved and dear to my heart. I can't give it up. I don't want to."
It was like tearing out your heart and forcing yourself to move on. It was very scary and painful. Prayer was soothing. My boys supported me, and in the end, we decided not to leave our home. We will endure and persevere here! This is our land, our homes, our families. We will not give them away to anyone. Our life will never be the same again. I ask God for victory! I know He will help.
The second response came from a student in central Ukraine:
I'm very happy tonight because my nephew and his entire frontline unit received things that we lovingly collected for them. We were able to raise the necessary money to buy them 19 new uniforms, berets, T-shirts, sweaters, caps, underwear, and socks. Additionally, we provided them with a thermal imager, night vision equipment, gun silencers, tactical knives, and a machine gun stand. Some people donated sleeping bags, backpacks, food, and medicine. Also, a local mission donated the use of their bus, gasoline, and a brave driver who delivered it all directly to the front.
What do I want to say? Together we are strong! I have always known that wonderful people live around me, but I didn't know how many! This time of trouble has united us. Within ten minutes of making our desire to help our soldiers known, we started to receive responses. Someone I had never met handed me 19 sleeping bags, moving me to tears!
We are a great nation! We are defending our land and this war is personal, so we must not be defeated. The soldiers fighting on the frontlines are not other people's children; they are all our children. And you must know that the Ukrainian mother will break the whole world for them.
These are just two short stories from our INSTE students. There are many more stories to be heard. Over time we will sit and listen to them retell their stories. They must be heard.
Until then we must pray. Use the news headlines as fodder for your prayer, knowing that real people with real families with real lives behind the headlines depend on your prayers.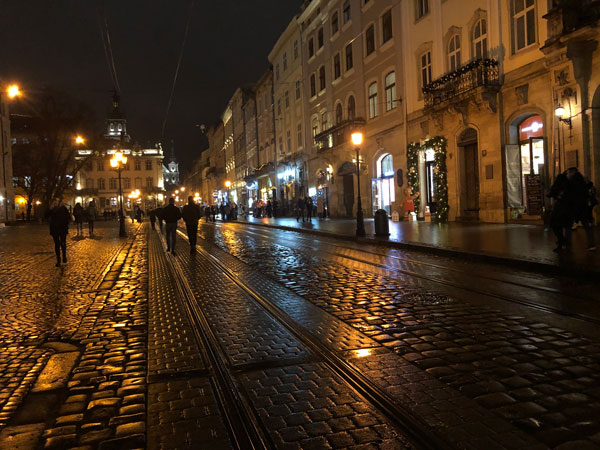 (Above) Some beautiful scenes of Ukraine before the war.
About the Author
---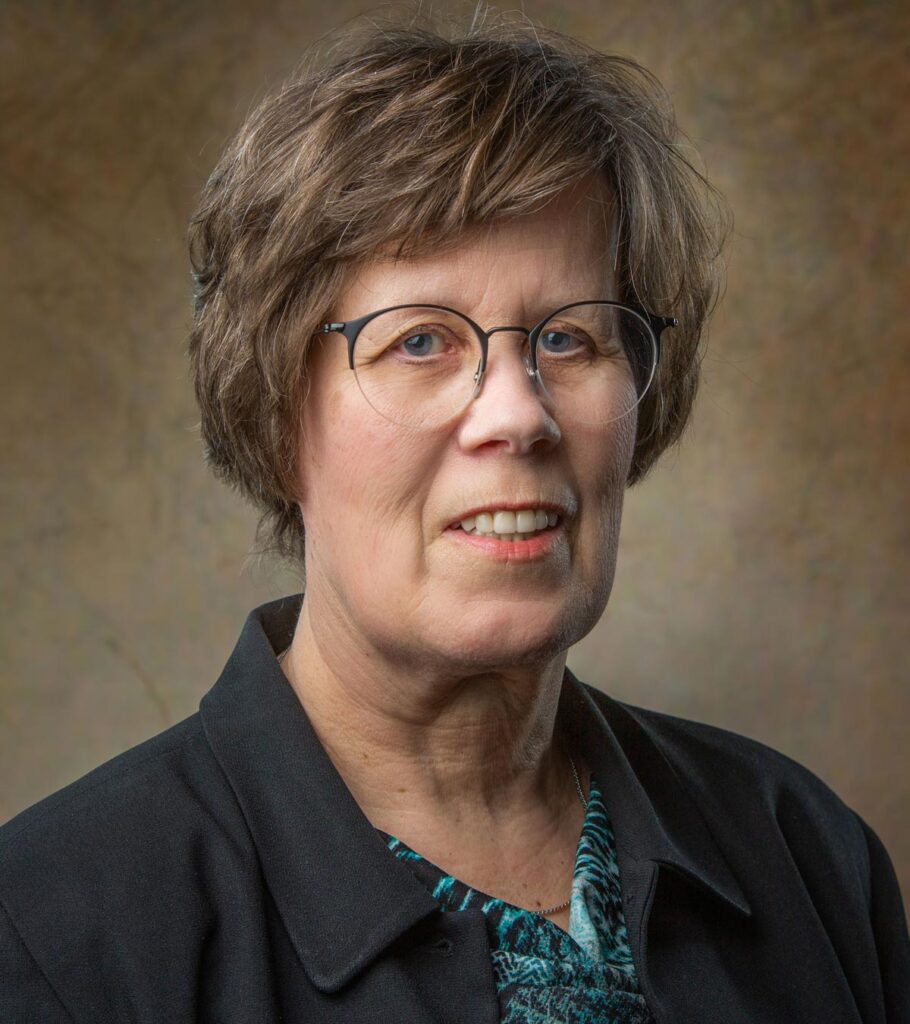 Tammy Swailes, is the European Director for INSTE. She lives with a Ukrainian family in Ukraine but gets to work on various projects with INSTE around the world. Currently pursuing a doctoral degree in Intercultural Studies, Tammy loves black and white photography, languages, and meeting people from different cultures. Her life's passion is to help the Church more effectively fulfill the Great Commission.