Open Bible President Randall A. Bach launched a new podcast in January of 2020 called Better Roads. This podcast features conversations with people from a variety of backgrounds about their life's adventures.  
Open Bible is filled with fascinating people: entrepreneurs, pastors, church planters, first responders, authors, professors, parents of children with special needs, missionaries, and many others who have faced an array of challenges and victories. Be sure to watch for these podcasts. You will be treated to riveting stories of how God has led your fellow Open Bible family members and others connected to our family down some fascinating paths.
As Randall says in his podcasts, "Everyone has a story to their journey, and God loves to participate in those stories."
This month's featured episodes: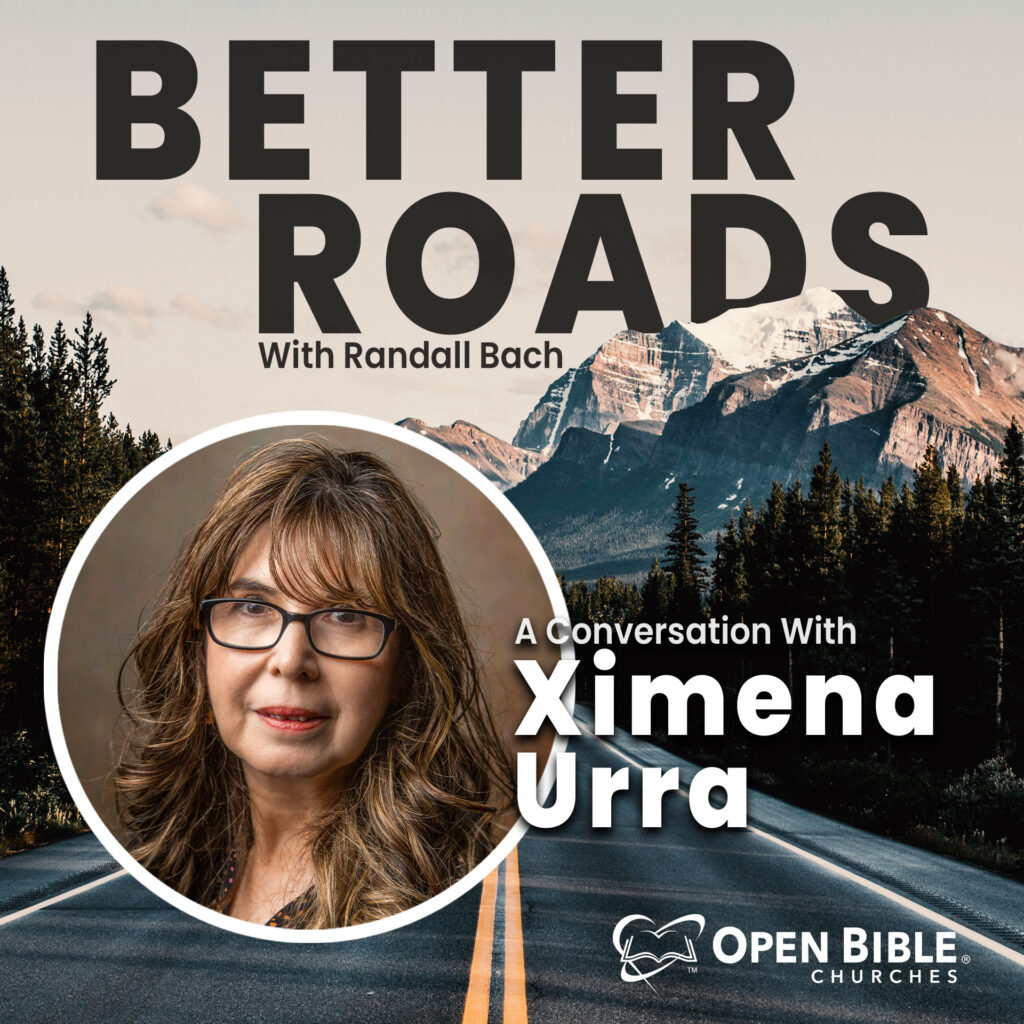 Ximena Urra
She did not know about it until she was an adult, but Ximena Urra was supposed to have been aborted. A native of Chile, Ximena was running her own life, which included singing in many places, until one day, while singing in church, God said to her, "This is my place!" It was the first jolt in a life that became wholly surrendered to the Lord. Randall unpacks Ximena's moving story, including a stunning revelation by her mother, in this edition of Better Roads.