Open Bible's 2022 National Hispanic Conference was held July 28-30 at Templo de la Biblia Abierta in West Miami, Florida, pastored by Pablo and Ximena Urra. Special speakers for the event were Rev. Roberto Seda, Director of the East Sector of Open Bible's Hispanic Ministries, and Dr. Nick Venditti, founder and former president of Inste Global Bible College. Workshop presenters were Dr. Leona Venditti, founder of Inste Global Bible College, and Rev. Alfonso Guevara, a pastor, author, and evangelist from Texas.
Pastors have been under a great load of stress these past few years. Reinicio/Reset was a chance for them to take a step back and start afresh. Speakers admonished pastors to be good caregivers of their sheep, reminding them that to be good caregivers they must also take care of themselves.
Alfonso Guevara taught about pastors' spiritual, emotional, mental, and physical health as it relates to family and ministry. He stated that often pastors' mistakes in ministry are caused by stress in their own lives that has not been addressed.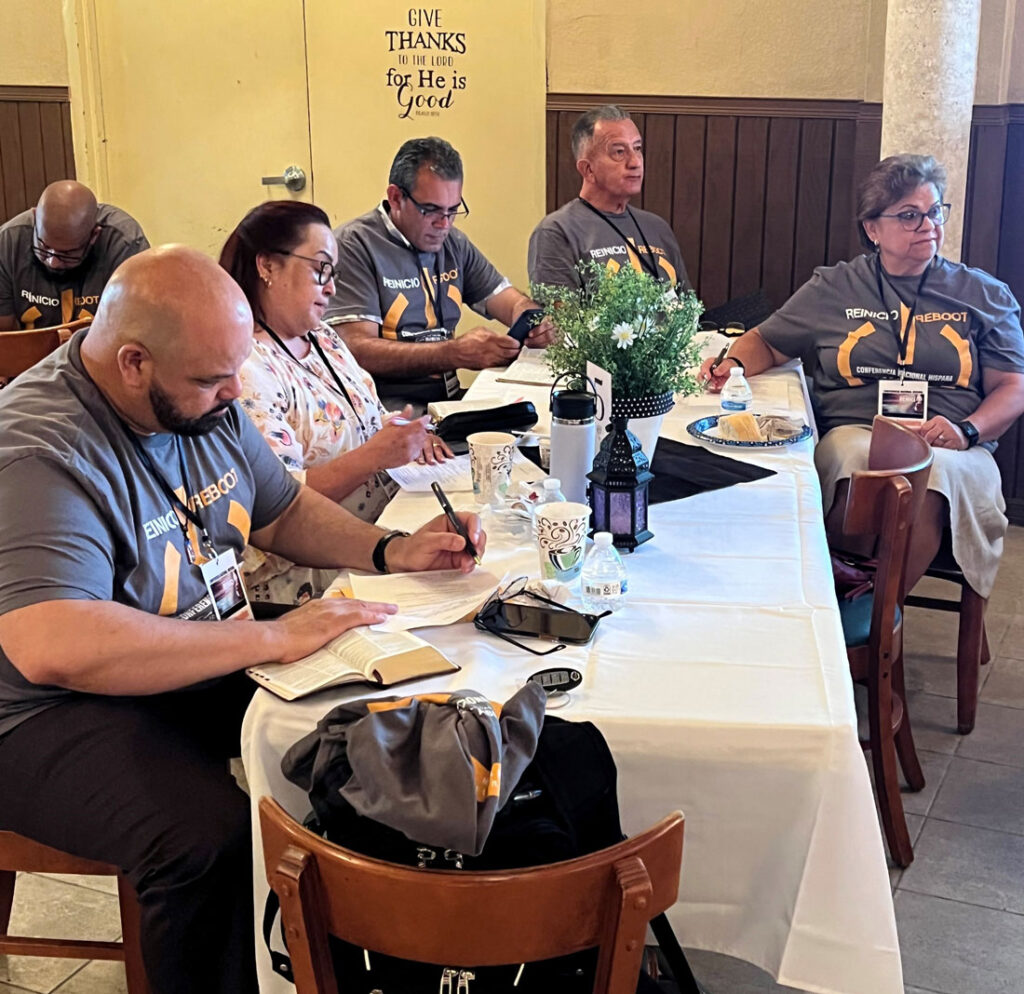 Roberto Seda encouraged pastors to rekindle the love they had when they first came to Jesus. He quoted Jesus' words to the church of Ephesus: "But I have this complaint against you. You don't love me or each other as you did at first!" (Revelation 2:4, NLT).
Roberto wanted to thank his support team and the host church for doing an outstanding job. He said, "We are living in exciting times. The Lord is about to come back for His Church. Those who persevere will hear Him say, 'Well done.'"