Kwabea Francis, an Open Bible credentialed minister and chaplain, has been invited to participate in the National Female Leaders Cohort, one of the Fuller Formation Groups of the National Association of Evangelicals, for the year 2022-23.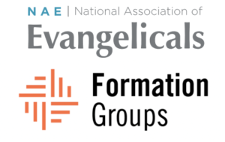 Kwabea is the Director of Operations, South Region, for Marketplace Chaplains and serves as co-leader of Open Bible Churches' Unity Commission. In response to the invitation, she said, "The NAE Leadership Cohort for women is a unique opportunity to work on spiritual disciplines and connect with other female leaders. I am humbled and excited about the opportunity to connect with other women and go deeper in my walk with the Lord."
The cohort of select female leaders from the NAE network is designed to strengthen the association's spiritual and missional formation. Fuller Formation Groups (FFG) are a hands-on, relational way to learn and nurture spiritual practices that equip Christ-followers to deepen their connection to Christ and His work in this world.